Capstone Green Energy Corporation is a leading provider of customized microgrid solutions and on-site energy technology systems focused on helping customers around the globe meet their carbon reduction, energy savings and resiliency goals. Capstone offers a comprehensive lineup of clean-and-green microturbines that are scalable from 10kW to 30MW and can operate on a variety of gaseous or liquid fuels including: Natural Gas, Associated Gas, LPG/Propane, Flare Gas, Landfill Gas, Digester Gas, Diesel, Aviation Fuel and Kerosene. Capstone microturbines are the ideal solution for today's distributed generation needs.
Capstone Thai is the subsidiary of Multiphase Oil & Gas Co., Ltd which was established in 2000; starting business from represent mechanical, instrument for Oil & Gas, Refinery, Petrochemical and Power Plant application. We can provide packages that adhere to requirements of industry standards and customer specifications by combining engineering, design, management, production and services for the completed product range, from small packages to complete product solutions. Capstone Green Energy are the ideal solution for onsite power generation in oil and gas industry – providing low operating costs, high availability and minimal maintenance requirements.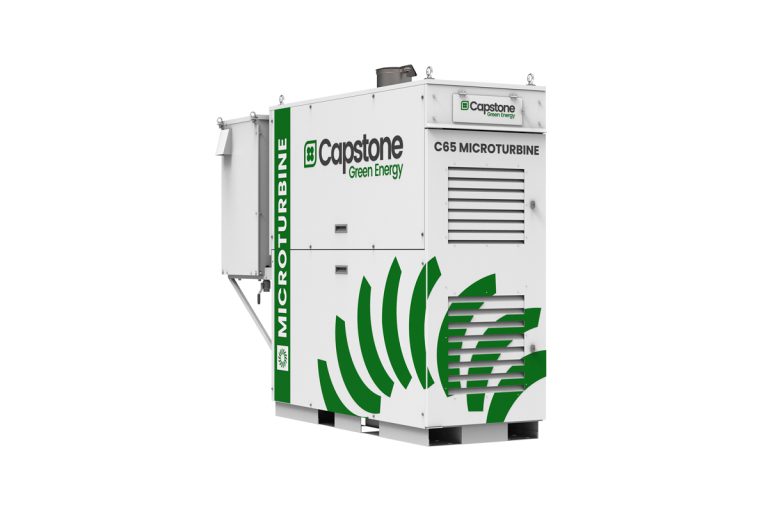 The C65 provides up to 65kw of electric power while the UL-Certified C65 ICHP provides up to an additional 150kw of thermal power for CHP applications. Achieve ultra-low emissions and…
Capstone Turbine is now Capstone Green Energy - Focused on Smarter Energy for a Cleaner Future
York Wastewater Treatment Plant - Pennsylvania, United States (English)
Capstone Green Energy Residential CCHP Microturbine Application (English)
Learn how Capstone's Nimble Approach Addresses Market Challenges w/different Fuels & Applications.
CEM Ambiente SpA - Italia (Italian)
Capstone Microturbine Installation at Lake Otis Medical Clinic in Anchorage, AK
Wintershall Holding GmbH - Germany (English)
CEORoadshow Interview with Darren Jamison, President & CEO of Capstone Turbine CPST
Corralco Mountain & Ski Resort Hotel - Chile (Spanish)
Eagle Ford Shale Midstream CGP-31 - Texas, United States (English)