A strong reputation for quality, safety, and reliability, unrivalled expertise in high-pressure, liquid and gas transfer and pressurization technology, and the willingness to work closely with customers, drives us to continually meet complex and critical challenges with innovative solutions. We manufacture the industry's most reliable and comprehensive range of pneumatic or hydraulic-driven, high-pressure, liquid pumps, gas boosters, air pressure amplifiers and high-pressure valves and system components. Our products are easy to install and control. Their compact size, minimal weight and ability to operate in any position makes them suitable for a wide range of mobile and fixed applications that involve generating, storing and controlling high-pressure gases and liquids. For more information, call 02-168-3193-5 #109 or add Line ID: @multiphase (available 24 hours a day)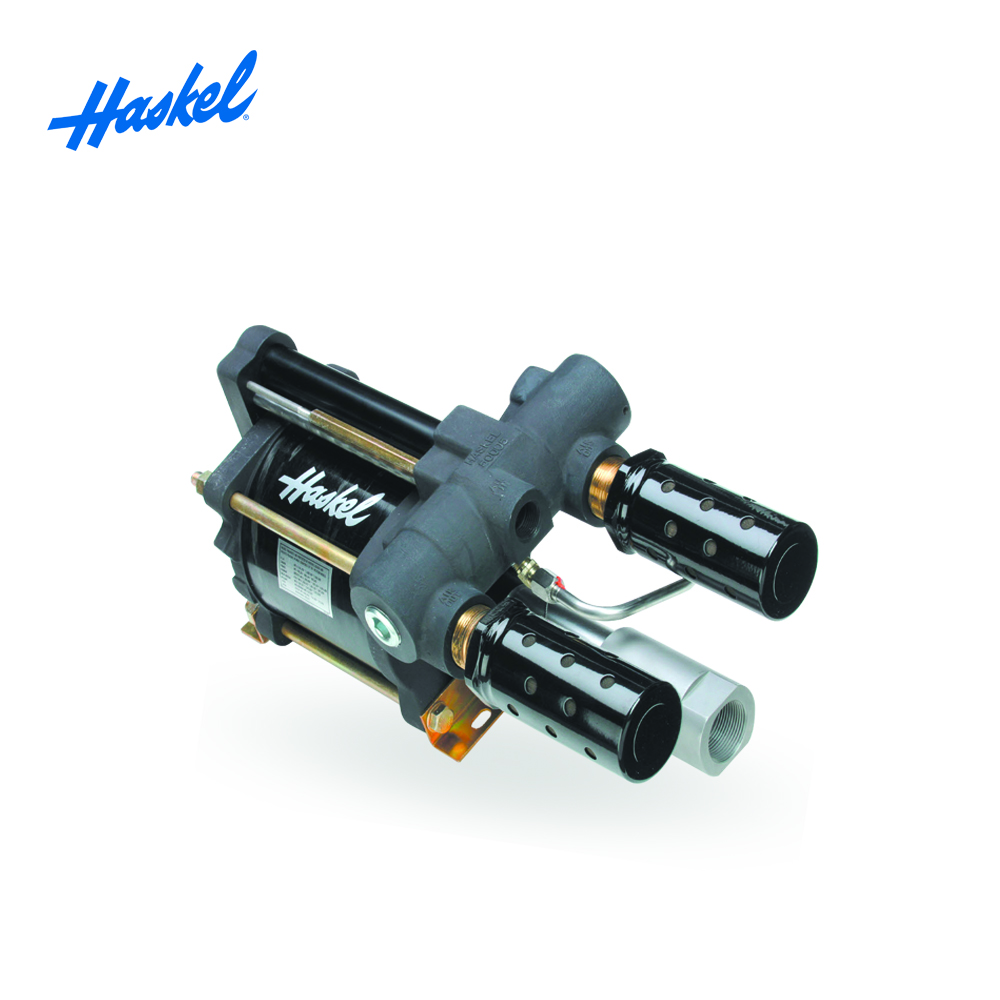 A low cost, reliable means of generating and sustaining static medium to high-pressures.
For over 75 years, Haskel has been the leading name in pneumatic-driven liquid pumps. Haskel's pneumatic pumps are designed to provide a safe, reliable, and economical source of hydraulic pressure. A Haskel hydrostatic pneumatic pump's robust design will efficiently convert compressed air into hydraulic power, satisfying any application need for pressurizing up a component and holding it at a set pressure for any sustained period of time. Backed by a global network of high-pressure expertise, service and support, our pneumatic pumps are consistently recognized as the most reliable in the industry.
Benefits
Proven to be safe, robust, reliable, compact, and easy to maintain, Haskel pneumatic-driven liquid pumps provide a number of operational benefits:
Safe pneumatic operation – no heat, flame or spark risk
Up to 100,000 psi (7000 bar) capability
ATEX certified
Infinitely variable cycling speed
Stall feature at pre-determined pressure to hold that pressure without consuming power
Problem-free stop/start applications
Easily automated, with many modification and control options available
Suitable for most liquids and liquefied gases
No need for air-line lubrication, which saves costs and prevents contamination
AIR-DRIVEN REFRIGERANT PUMPS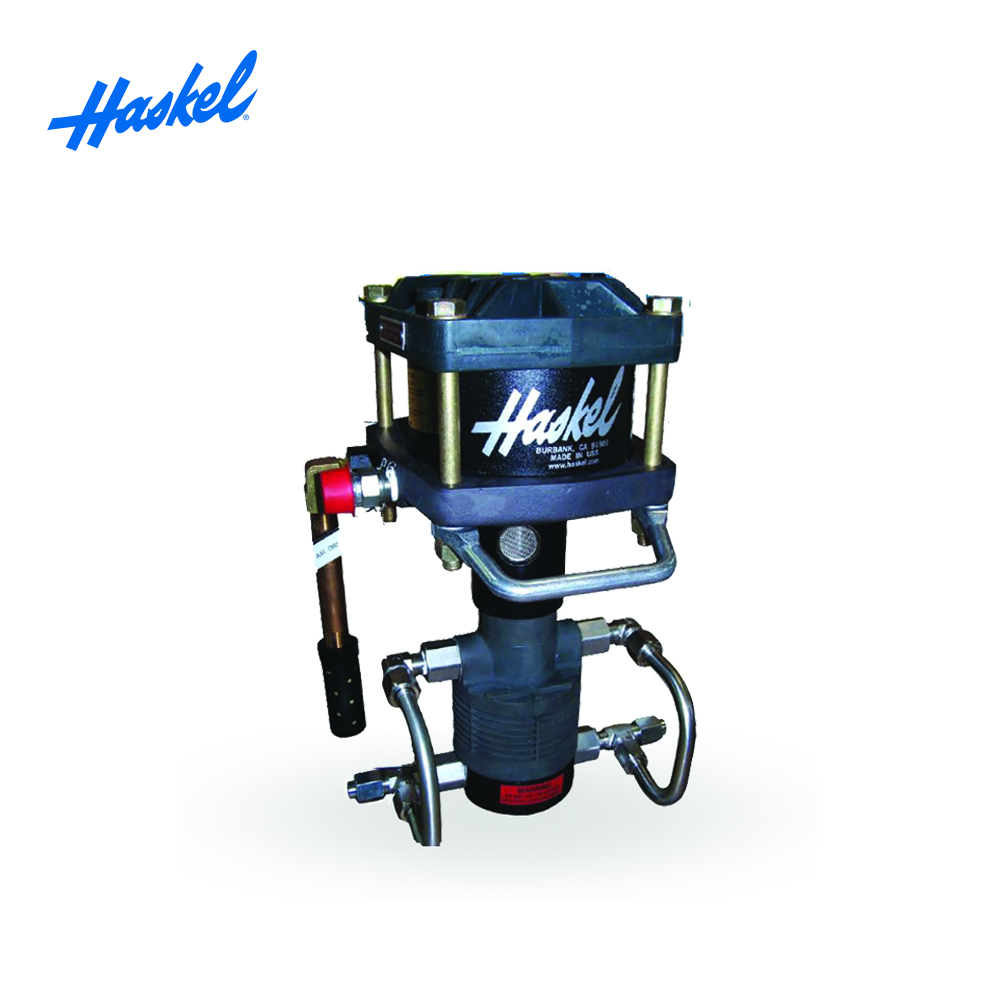 AIR-DRIVEN REFRIGERANT PUMPS
High pressure refrigerant pump designed for safe, reliable handling of Liquid, Gas or a mixture of both.
Haskel refrigerant pumps are designed for recovery or recharge of fluids, whether they are liquid or gas. The pumps offer you plenty of leverage in terms of their operation. Not only can they condense a common refrigerant without the use of a condenser, but they also provide the flexibility to pump at speeds ranging from near zero to the maximum rate (lbs./minute), or anywhere in between.
Benefits
Flexibility. No need for unloaders or bypass valves. Simply add gauges and hoses to suit your application.
Cool Operation. No heat generated during liquid transfer. Minor warming during vapor transfer.No refrigerant heating from the motor.
Safety. Pneumatically driven. Operates from an air hose like an air tool. No electrical hazard.
Portability. Each model is an integral pump with linear air motor assembly weighing from 13 lbs. (6kg) to 24 lbs. (11kg).
Clean. No lubrication required in the gas section. Nothing is added to the refrigerant, whether liquid or vapor.