ROTARY VANE AIR COMPRESSOR
In a rotary vane compressor, compression is accomplished as centrifugal force extends vanes from slots to form individual compression cells. As the cells move around a stator, the trapped air is compressed and expelled from the compression area. These compressors offer up to 100,000+ operating hours due to their simple integral design. They are all direct drive driven with a shock-absorbing coupling system. This eliminates the need for speed increasing gears and over tensioning belts. Maintenance costs are reduced by simple construction and grouped service components. Rotary vane compressors run at a conservative slow speed, making them extremely reliable and extending the life of the machine. 
ROTARY VANE AIR COMPRESSOR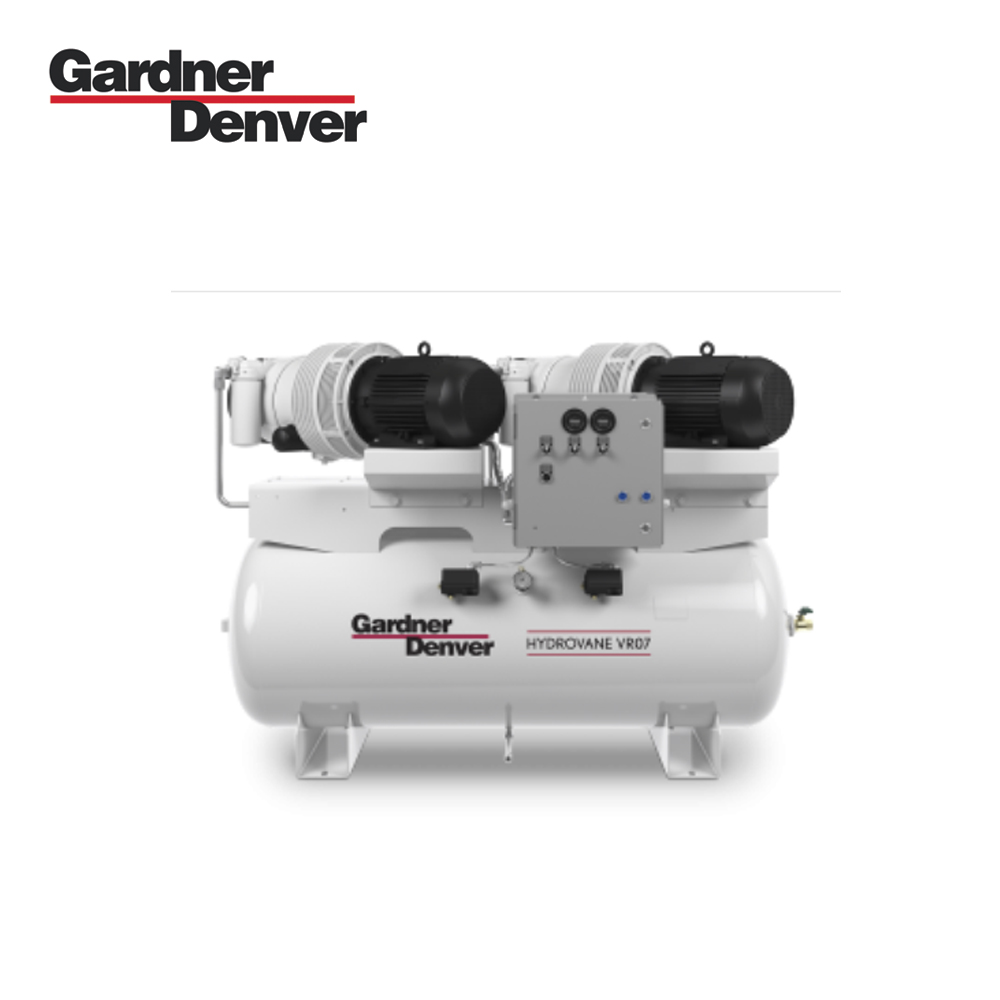 V/VR SERIES ROTARY VANE AIR COMPRESSOR
The Lubricated Rotary Vane Series air compressors are engineered to meet the most stringent of specifications. Their compact, simple, robust and integrated design allows them to be fitted anywhere undercover. They are easy to install and maintain as well as extremely quiet. They are designed for a wide variety of applications including automobile, body shops, wood working, dentistry, laundry, packaging and machine tools.
Single Stage Rotary Vane Air Compressors (Duplex available on select models)
2-15 HP
Airend only, Compressor and Motor, Tank Mount, and hypac Available
100 or 150 PSI
Features
Single Stage Rotary Vane Air Compressors (Duplex available on select models)
2-15 HP
Airend only, Compressor and Motor, Tank Mount, and hypac Available
100 or 150 PSI
Slow Speed Reliability with 1760 rpm Motors (60 Hz)
Low Noise
Easy to Service
Long Life & Reliability