MAXROY series is a rugged, industrial grade of metering pumps designed for applications up to 290 gph (1,100 l/h) at pressures up to 406 psi (28 bar). Its cast iron housing with chemical resistant coating enables the pump to be used in the harshest environments. For more information please call 02-168-3193-5 #109 or Line ID: @multiphase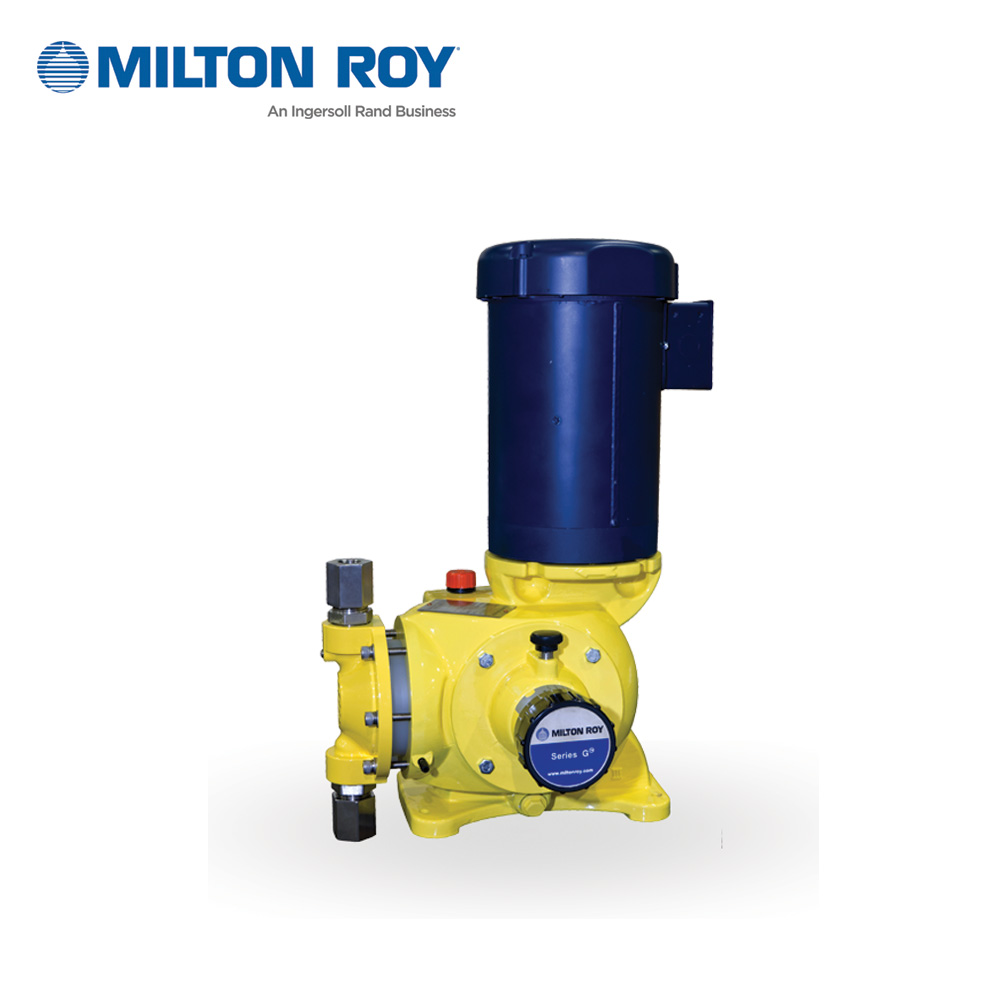 Industrial Grade Metering Pump
MAXROY series is a rugged, industrial grade of metering pumps designed for applications up to 290 gph (1,100 l/h) at pressures up to 406 psi (28 bar). Its cast iron housing with chemical resistant coating enables the pump to be used in the harshest environments.
Specifications
Standard turndown ratio of 10:1 expandable with various options to fit application requirements
Steady state accuracy ±1%
Capacity ranges up to 290 gph (1100 l/hr)
Pressures up to 406 psi (28 bar)
Benefits
Years of reliable operation. The hydraulically balanced diaphragm provides reliable chemical delivery with preventative maintenance.
Durable construction and safe operation. Dust-tight cast iron housing with durable coating stands up to the harshest environment. The Internal adjustable pressure relief valve protects the pump from over pressure conditions.
Operational flexibility. Capacity adjustable allows flexible control while a wide variety of available wetted materials assures fluid compatibility.
Applications
The absence of contour plates enables the MAXROY series metering pumps to handle a broad spectrum of chemicals including acids, caustics, slurries, viscous materials, and many other process additives. It has been used in a wide range of industry installations including water and waste treatment, power, paper, mining, oil and gas, agriculture, and chemical processing.