Multiphase Corporation is a leading supplier of mechanical process equipment, compressors, pumps and generators. We provide engineered-to-order solutions to fit your exact requirements according to the highest international industry standards. We represent companies who are well known and preferred sources into the global market. Our team are trained with current information, the latest technology to support our customers. We aim to satisfy every customer in terms of quality products and services. Our standardized system is to check products before delivery to customers with prompt services along with integrity, expertise and modern innovation. "Never Compromise on Quality of Product and Services"
We can serve for the turnkey project especially water works such as pumping station, water resources management, waste water treatment system, etc. Our scope of services includes planning & consulting for the system, designing, construction, product supply, mechanical and electrical installation, control system and SCADA system, system operation maintenance by our reliably professional team for the entire of project duration. All of these for high quality works which comply engineering principles and due date punctuality. We welcome opportunities to create at all time new and better products, services and ideas.
To enhance quality of life by providing innovative and cost effective power solutions.

To provide power solutions of global standards by engaging the best of the in-house technical experts.
To ensure everything we do leads to a cleaner, healthier and safer environment.
To be the best-in-class Power-Solution provide.
To ensure that every customer is a happy customer of Multiphase Corporation by trying to exceed their expectations.
To continue partnering with our esteemed customers and suppliers to ensure our customers' success.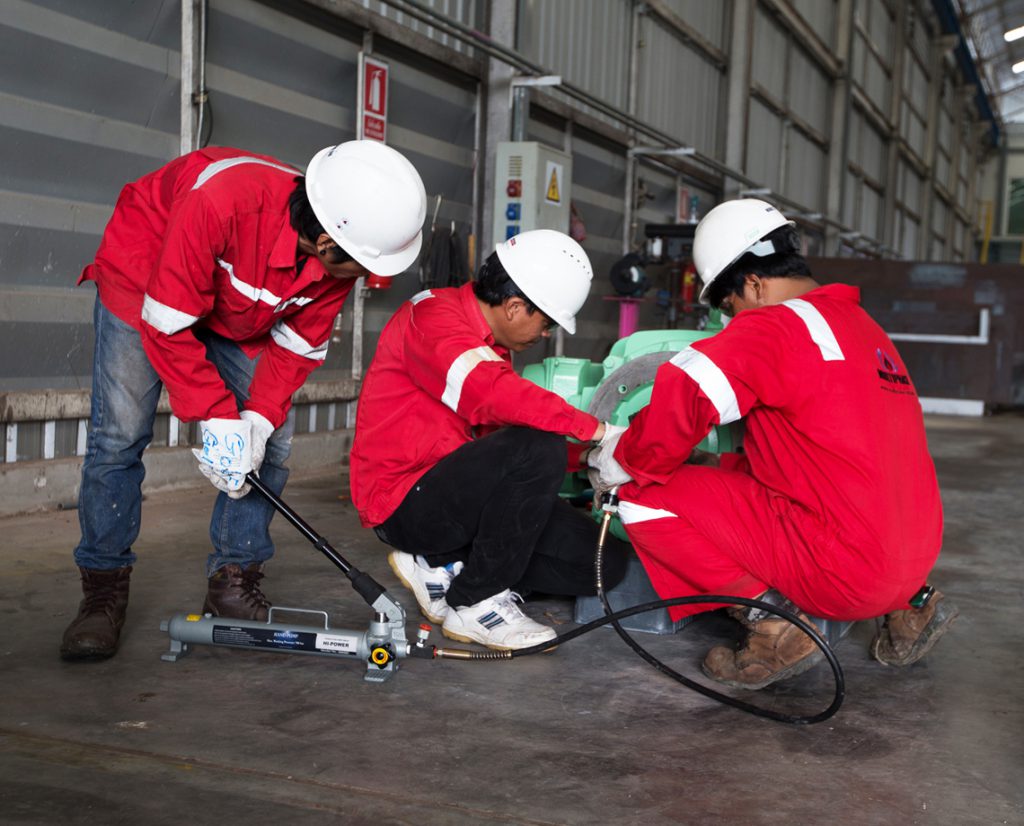 Multiphase Corporation Workshop in Rayong with a workspace of around 2,500 sqm. We provide repair and overhaul services for all products supplied to customers. Servicing scope of work ranges from machine manufacturing, control system processing, parts processing, assembly and testing.
Machines and plants must operate reliably throughout their entire lifecycle in order to always be able to meet your customers' requirements quickly, flexibly, efficiently, and with the highest quality. The challenges that manufacturing companies face are as varied as the products they produce. We assist you with our unique services and support offering that ranges from service agreements to generic motor overhaul in our workshop.