An efficient and smart air solution is more than a line of high-quality compressors. It is a combination of air generation, filtering, drying, condensation and purification expertise and products. On-site nitrogen generation made easy: using high quality compressed air to supply the nitrogen generators, ensures long and trouble-free service and guarantees optimum performance. For more information, call 02-168-3193-5 #109 or add Line ID: @multiphase (available 24 hours a day)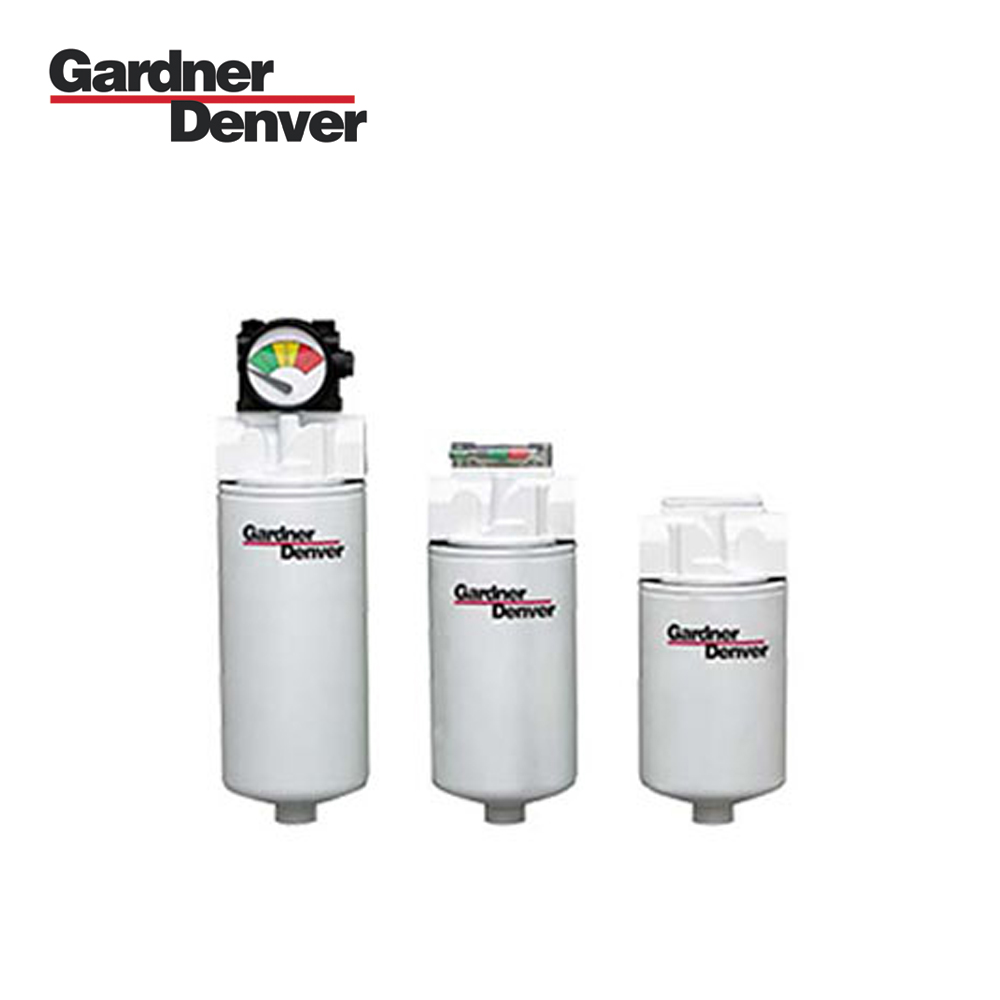 FSG SERIES - AIR COMPRESSOR FILTERS
Gardner Denver FSG Series General Purpose filters are leading the way in compressed air treatment innovation! Airborne contaminants from the atmosphere, such as dust, water vapor, and hydrocarbons enter the air system through the compressor intake. These contaminants, usually 4 million particles per cubic foot, can easily pass through a typical compressor intake filter since over 80% of these particles are less than 2 microns in size. The compressor also contributes to the problem with wear particles, oil vapor and fine aerosols that leak past glands and seals from the oil sump into the compression chamber. The 4 types of filters within the FSG Series product line allow for the removal of particles, from 5 micron to removing of oil vapor and odors, to allow for the purest of air within your compressed air system. 
Features
Flow range from 20 to 21250 SCFM
Maximum Working Pressure: 300 PSIG
Maximum Inlet Temperature: 150°F
Seven filtration grades provide ISO 8573.1 standard air quality
Housings used conform to major pressure vessel directives in the Americas, Europe and Asia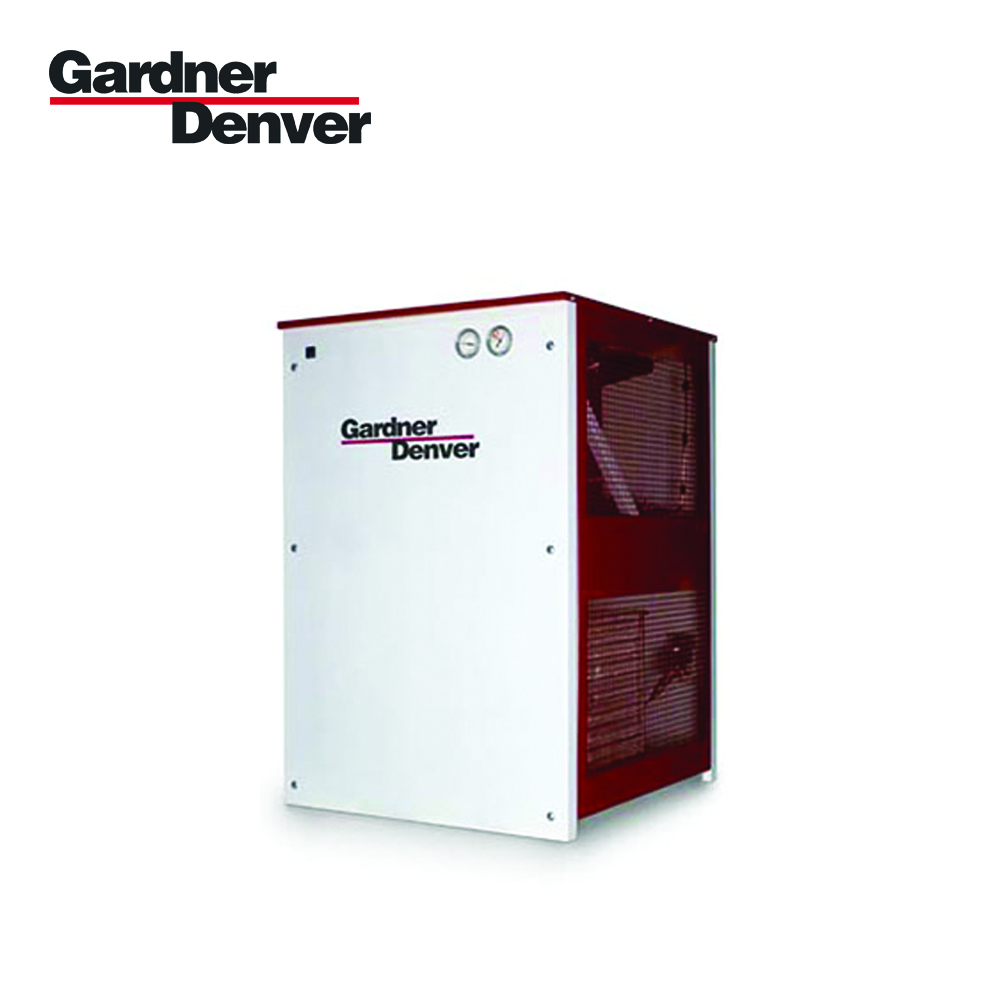 GTRC SERIES - REFRIGERATED AIR DRYERS
Time, effort and attention to detail is what went into the design of the Gardner Denver GTRC. The GTRC design has its components laid out in a way that minimizes the footprint of the dryer as well as the interconnecting tubing. When implemented into your compressed air system, the benefits of a simplified design are increased reliability and better efficiency.
Features
Flows from 100 to 2,250 CFM
High thermal storage capacity
Adjustable dewpoint
Air-cooled and water-cooled packages
Voltage options to match your needs
Ambient condition, instrumentation, alarm, pressure and many more options available
American Made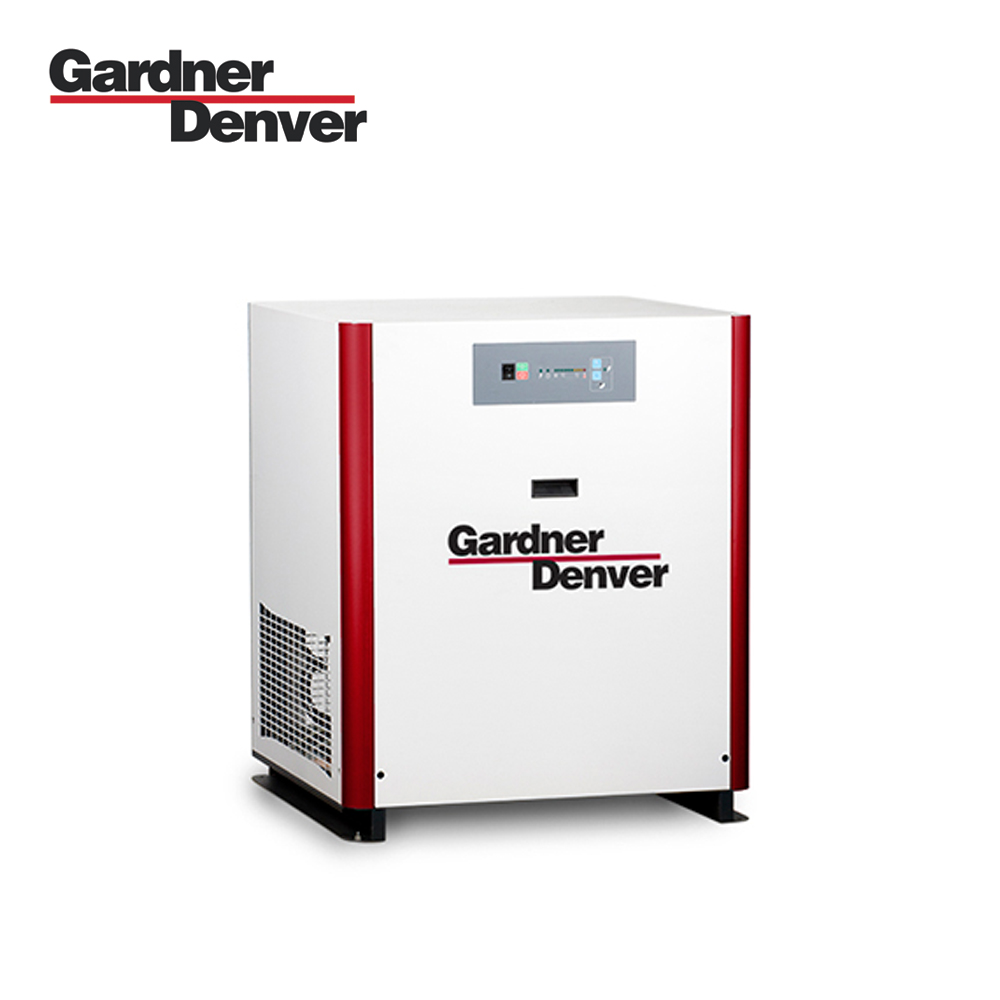 RHP SERIES - HIGH PRESSURE REFRIGERATED AIR DRYERS
The RHP Series High Pressure refrigerated air dryers are designed to produce 38°F pressure dew points for 700 – 900 psig applications. These dryers are carefully engineered with a high pressure refrigerated dryer design to provide a reliable method to remove moisture as a water vapor. Optional coalescing filters remove solid particles, liquid water droplets, liquid oil and oil vapors from the compressed air system. Industries like PET blow molding, injection molding and aeronautical valve and control testing require dry and filtered compressed air which make the RHP Series a great option.
Features
13-3750 SCFM
Maximum Working Pressure: 700 PSIG
Maximum Inlet Temperature: 120°F
38°F pressure dew points
Integrated Grade B (3 micron) Filtering – Standard
Environmentally friendly HFC refrigerants are utilized on all models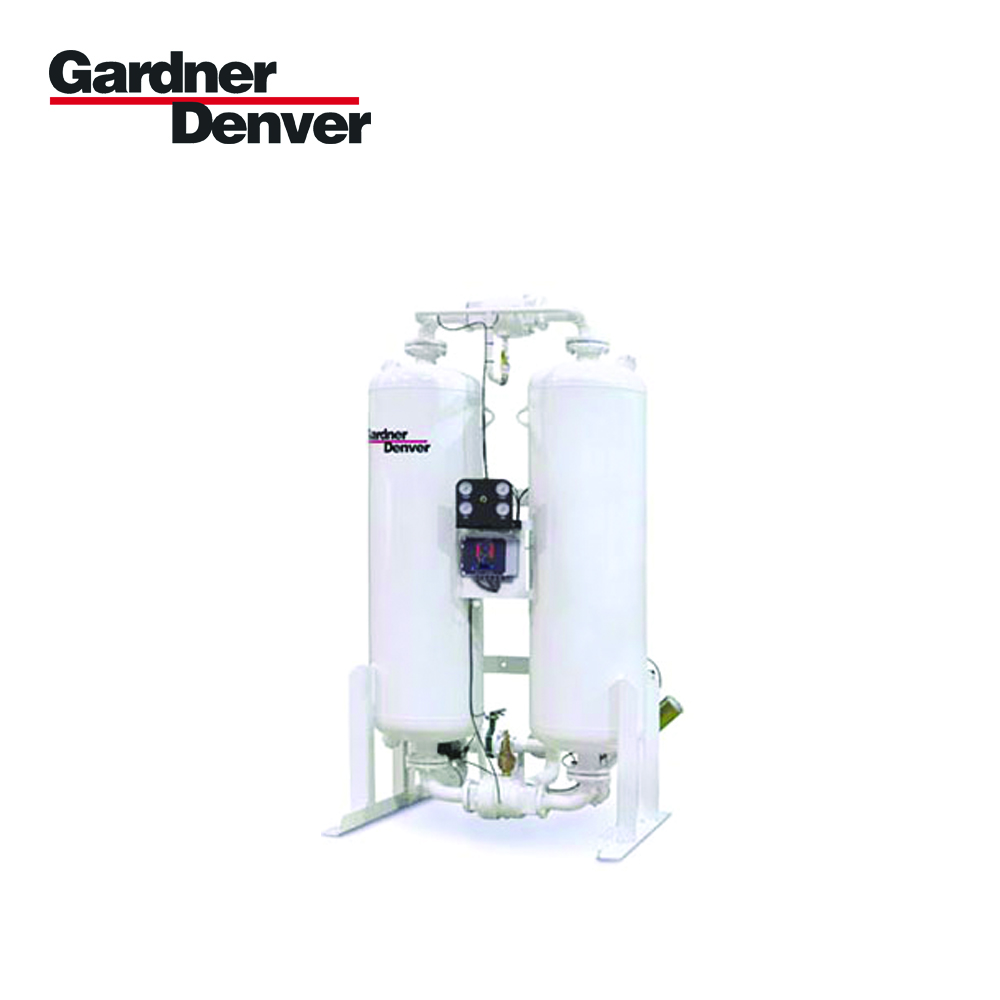 DGH SERIES - DESICCANT AIR DRYERS
DGH Series Heatless desiccant dryers open up a world of customizable performance opportunities with four standard ISO quality class levels of pressure dew points to choose from. Don't settle for less than the ability to satisfy all of your requirements for clean, dry compressed air. A carefully engineered desiccant dryer design provides a reliable method to remove moisture as a water vapor. With the option to add coalescing filters, solid particles, liquid water droplets, liquid oil and oil vapors can be removed from the compressed air system in a reliable manner.
Features
40 – 5400 SCFM
Maximum Working Pressure: 150 PSIG standard; higher pressures available
Maximum Inlet Temperature: 120°F
Customizable Dewpoints to -100°F
Large desiccant beds ensure consistent dew points
Three controller options
Packaged Filtration – Optional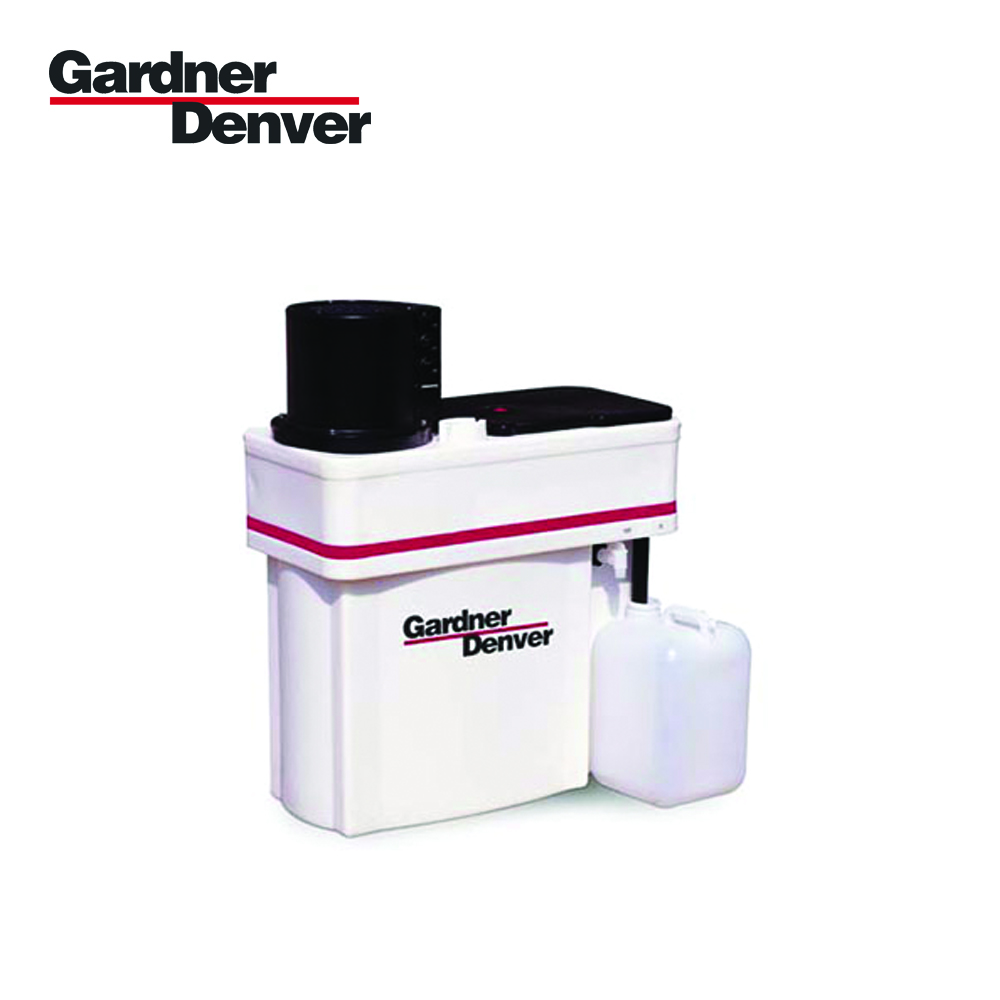 CTS ELIMINATOR II - OIL/WATER SEPARATORS
The CTS Eliminator II separates oil contamination from condensate before being expelled. The condensate becomes contaminated by the oil and must be treated before expelling it into a sewer system or onto the ground.  The oil must be separated from the condensate and only the condensate can be expelled.  The oil must be reclaimed and disposed of in an environmentally safe manner.  
Features
Ambient Temperature: +32-120°F
Inlet Temperature: 120°F
Unique pre-absorption filter
40% longer service life than most competitive units
Designed and Rated for Real Life summertime conditions: 90°F and 90% RH
Level Minder Oil container Alarm System – Optional
Heater – Optional
Remote Flow Indicator – Optional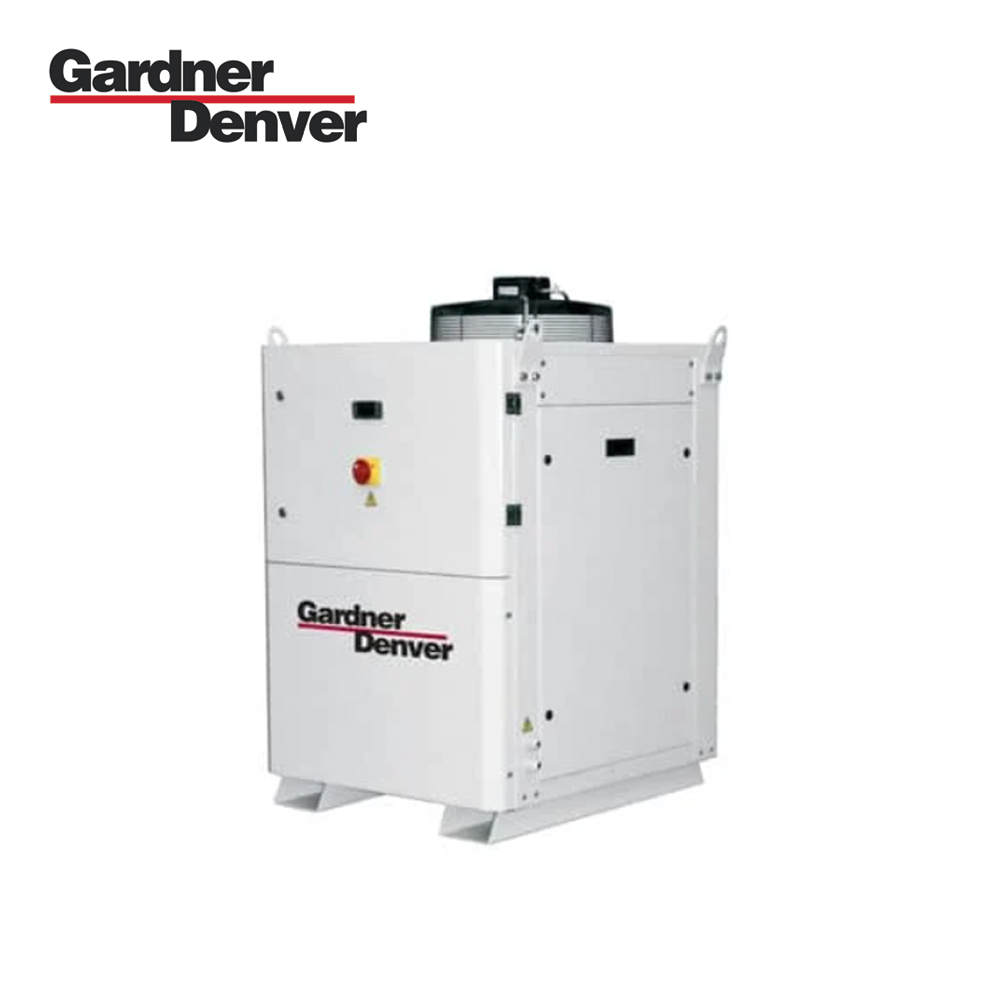 XGCH SERIES - PROCESS CHILLERS
Chilled water is often a requirement in industry. Whether keeping a mold from over-heating in a plastic-injected manufacturing operation, or making sure ingredients don't spoil during food production, or ensuring critical medical equipment is kept online, process chillers are at the heart of many operations. Many times, if the chiller goes down, the whole process shuts down. Therefore, the chiller shouldn't be seen as an afterthought, but as a vital tool at the heart of your company.
Features
Refrigerant R134A
Scroll Compressors
High-efficiency coaxlal tube in tube evaporators
Non ferrous water circuit
Single phase and three-phase models
Advanced digital controller with diagnostic & storage alarms
Sizes: 3
Models: 7
Capacity: 0.5-5 tons