CAPSTONE GREEN ENERGY SECURES ORDER FROM MAJOR OIL AND GAS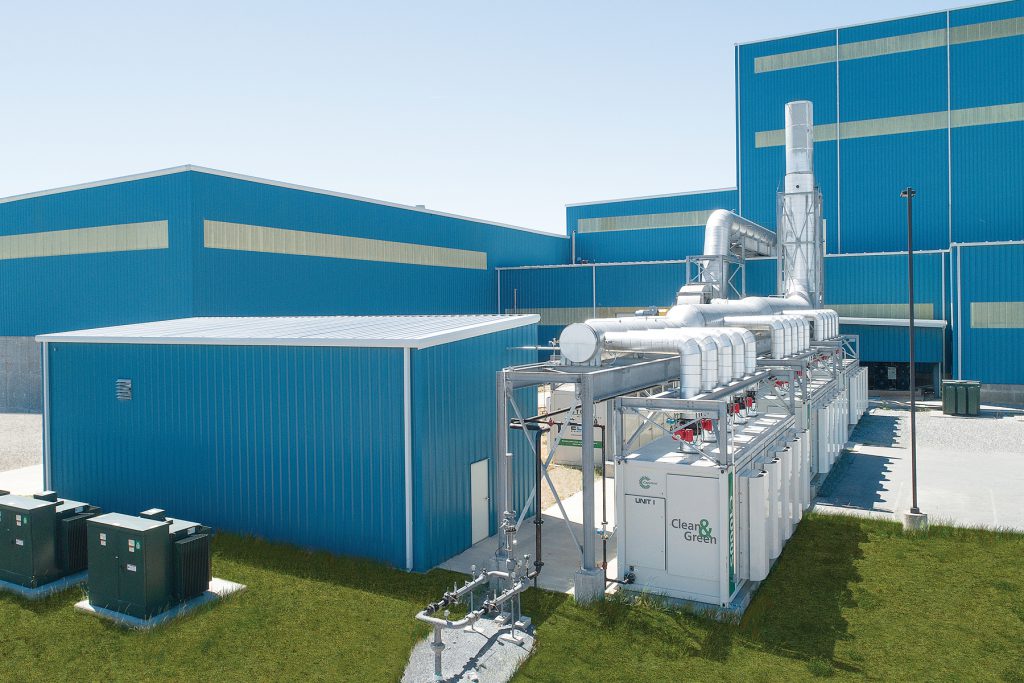 CAPSTONE GREEN ENERGY SECURES ORDER FROM MAJOR OIL AND GAS
LOS ANGELES–(BUSINESS WIRE)– Capstone Green Energy Corporation (NASDAQ: CGRN), a global leader in carbon reduction and on-site resilient green energy solutions, announced today that Ractive Engineering, Capstone's distributor in Trinidad and Tobago, secured an order for two C65 ATEX-certified microturbine systems. The microturbines will be fueled by the available on-site unprocessed wellhead gas and provide a reliable power source for the unmanned gas platform located on the eastern coast of Trinidad. The systems will replace obsolete microturbines currently on the platform. The new microturbines are expected to be commissioned in the summer of 2023.
"The project demonstrates the customer's confidence in our products' reliability and high availability," said Darren Jamison, President and Chief Executive Officer of Capstone Green Energy. "Capstone Green Energy microturbine systems align with the needs of oil and gas producers since they can be used in all phases of production operations, including upstream, midstream, and downstream, in both onshore and offshore applications."
Reliable platform power has always been challenging in oil and gas exploration and production. If power fails, production losses can be extremely costly. In some cases, these oil and gas sites have limited or no access to electricity and rely solely on power generated on-site. Capstone's fuel flexible microturbines are able to use unprocessed wellhead gas produced on-site as an input fuel source with minimal gas pre-treatment. Further, the added reliability and low maintenance requirements of microturbine-based systems make them ideal for remote locations, which often deal with challenging climate conditions.
The microturbine solution allows the customer to keep operational costs low by avoiding extra fuel-cleaning equipment and significantly reduces the negative impact on the local environment. In addition, the low-maintenance microturbines align with the facility's annual maintenance strategy being an unmanned installation. The benefit of no lubricants or greases significantly reduces the risks of fires in the equipment and environmental impacts from the disposal of traditional maintenance waste.
"In my opinion, there is no better option for offshore remote power than microturbines when considering the low carbon benefits and low maintenance intervals," said Krishan Gayah, President, Ractive Engineering. "Compared to traditional reciprocating engines, microturbines can significantly cut maintenance time by as much as 95% – installing Capstone microturbines is the ideal power generation solution for onshore or offshore oil and gas installation."
Cr. https://ir.capstonegreenenergy.com/press-releases/detail/3968