INDUSTRIAL AIR COMPRESSORS MARKET - GROWTH, TRENDS, COVID-19 IMPACT, AND FORECASTS (2022-2027)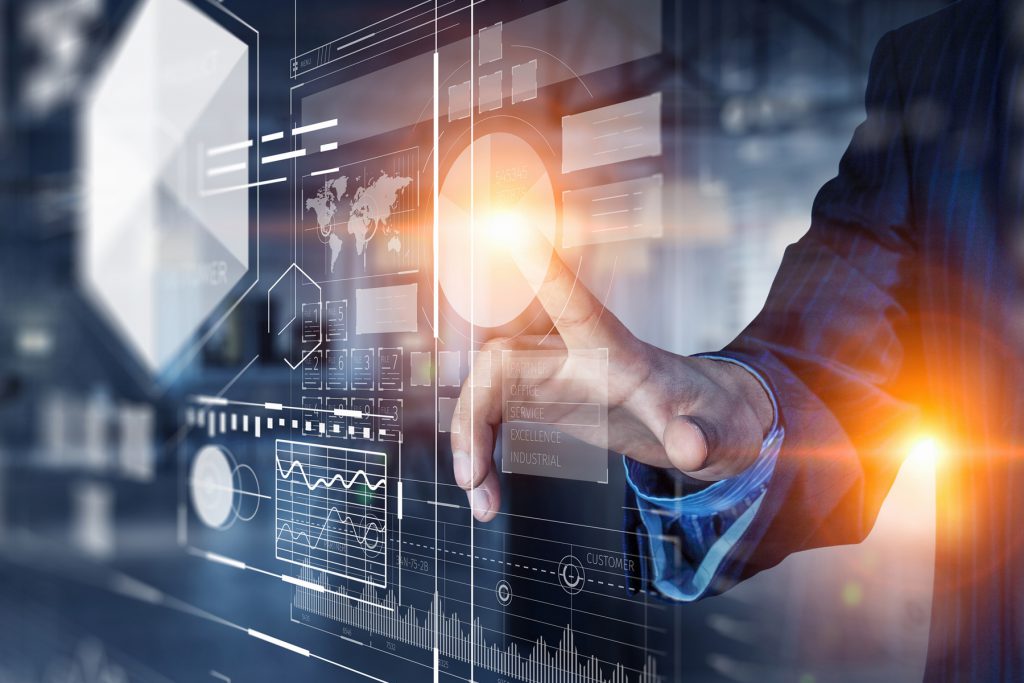 INDUSTRIAL AIR COMPRESSORS MARKET – GROWTH, TRENDS, COVID-19 IMPACT, AND FORECASTS (2022-2027)
The Industrial Air Compressors Market is segmented by Type (Rotary Air Compressors, Reciprocating Air Compressors, and Centrifugal Air Compressors), End-user Industry (Oil & Gas, Food & Beverages, Manufacturing, Healthcare, Power Generation, Construction & Mining), and Geography.
Market Overview
The industrial air compressors market was valued at USD 14.52 billion in 2020 and is expected to reach a value of USD 17.43 billion by 2026, at a CAGR of 3.1% during the forecast period from 2021 – 2026. The air compressors are generally used for a wide range of businesses worldwide to deliver compressed air to power complex industrial processes. Heavy-duty industrial air compressors are developed to provide higher pressure levels, as they rely on high horsepower motors and heavy-duty components. In the agricultural facilities, these are used to spraying crops and ventilating silos, powering pneumatic machinery in the manufacturing industries, and oil and gas operations, among others.
The air compressors have an advantage over electric power and hydraulic power due to their capability to offer flexibility, safety, and low-maintenance cost. Air compressors require fewer moving parts, as compared to the electrical and hydraulic power systems. However, air compressors need special treatment to the supplied air, as any contamination in the air can damage the supply pipes, leading to corrosion in leakages, ultimately resulting in power output. There are three major types of air compressors used across the industries, rotary, reciprocating, and centrifugal air compressors, differentiating how they compress air. The primary type of reciprocating air compressor includes a reciprocating diaphragm and rocking piston type, whereas rotary air compressors include sliding vane, rotary helical screw, and rotary scroll compressors.
These compressors are used based on the application and location of the compressor to be installed. For instance, reciprocating type compressors must be installed with flywheels on the side of the wall and enclosed belt guard, and they need spaces on sides for maintenance. In the case of the rotary type, the compressors need to be installed in such a way that their inlet grids and ventilation fan may not recirculate the cooling air to the compressor. For the HVAC systems, rotary screw models are commonly being built for air-sourcing and heat pump systems. These are also known as vapor compression refrigeration. The rotary screws are installed to compress air, raise the temperature, and modulate the refrigeration cycle for cooling the HVAC systems.
The type of controls and drives also plays a critical role in industrial air compressors. Due to this, the use of variable speed drives (VSD) is gaining traction for their energy-efficient output. For the organizations, investing in industrial air compressors is a substantial investment. These air compressors used in industries require special cooling units to dispense the heat generated, adding to the companies' initial setup cost. Hence, the companies are looking forward to better performance compressors to cut down on energy and maintenance costs. According to Ingersoll Rand, only 10% to 20% of the energy input to the compressed air systems reaches the point of use, whereas the rest of the energy gets wasted in heat or leaks. This may account for millions of dollars for organizations having large operations.
The manufacturing industries across the globe used to import compressors and their components from China for HVAC and other critical units used in compressors. However, due to the outbreak COVID-19, Chinese vendors closed their factories, temporarily suspending production facilities. Since the number of COVID-19 cases has reduced in China, the vendors having manufacturing plants based in the region have increased component prices by nearly 2-3%, owing to a shortage of supplies due to factory shutdown. Therefore, this has impacted the entire supply chain from China. The COVID-19 spread has also driven innovations in the compressors segment, with vendors ramping up their production to meet the sudden demand increase. For instance, Ingersoll Rand, through its new acquisition, supplied ventilators in London in March 2020.
Key Market Trends
Oil and Gas is Expected to Hold Significant Share

Despite enormous development in alternative energy sources, oil and oil-based products' demand increases with the rising global population. Consequently, to keep up with the demand, industrial air and gas compressors have become invaluable for ensuring the appropriate pressure levels for these operations, with innovations focused on lower energy requirements, increased speed, and greater ability to withstand the harsh drilling environments to maintain a competitive edge.​ Industrial air compressors play a significant role in the modern oil and gas industry for large and small operations. For instance, according to Q Air-California, 95% of petroleum gas is processed through compression before transporting in a pipeline.
The oil and gas industry demands sustainable and reliable compressed air equipment. Various downstream oil & gas companies are impacted due to a slowdown in demand for petrochemical and refined products due to the COVID-19 pandemic. Lower refining margins are further leading to lower profits for downstream oil companies such as BPCL, HPCL, IOCL, and RIL. In contrast, upstream companies such as Oil India and ONGC are getting impacted due to less growth in gas and oil demand due to a reduction in travel and industrial activities, thereby affecting industrial air compressors in the oil and gas industry.
Moreover, ELGi, a pioneer in cutting edge compressed air technology, offers a complete range of compressed air solutions from oil-free oil-lubricated rotary screw compressors, oil-lubricated and oil-free reciprocating compressors. Besides, industrial air compressors account for a significant amount of electricity used in Oil & Gas industry, as they are used to supply process requirements, to operate pneumatic tools and equipment, and to meet instrumentation needs. As according to the Bureau of Energy Efficiency, India, 10- 30% of energy reaches the point of end-use, and balance 70 – 90% of the energy of the power of the prime mover being converted to unusable heat energy and, to a lesser extent lost in the form of friction, misuse, and noise, hence inefficiencies in compressed air systems can therefore be significant.
Moreover, reservoir pressures in the Oil & Gas tankers tend to decrease gradually over time, so compressors are needed to maintain gas flow into the pipeline transportation system. Both high-pressure and centrifugal reciprocating compressor systems can be used.​ Apart from that, companies are prioritizing safety, which is much more critical for oil and gas companies. For instance, for exploration and drilling activities, Q Air provides industrial air compressors that meet all-weather conditions' challenging requirements, from the humid and highly corrosive sea environment to the extreme temperatures in the 40℃ to +50 ℃ range that is characteristic of dry deserts.
Asia-Pacific to Account for a Significant Market Share

China is expected to be one of the largest markets in the Asia-Pacific region and globally for industrial air compressors in terms of production and consumption. The primary factor for the country's dominance is the presence of several air compressor manufacturers in the country, such as Zhejiang Kaishan Compressor Co. Ltd, VMAC Company, DHH Compressor Jiangsu Co. Ltd, and DENAIR Energy Saving Technology (Shanghai) PLC, among others. Government regulations and policies are expected to boost the market further, increasing air compressors' adoption for energy efficiency. For instance, The Energy Policy and Conservation Act prescribed energy conservation standards for various consumer products and commercial and industrial equipment, including air compressors.
China is one of the largest consumers and importers of oil and gas in the world after the United States. China has become attractive by developing indigenous industries and subsequent acceleration in exports, the introduction of stringent standards, and rapid urbanization. China has a very high industrial production rate and ranks among the 28 fastest-growing nations. These factors act as drivers for the adoption of industrial air compressors in manufacturing facilities in the county. Several investments are being planned to aid the quality of growth, address environmental concerns, and reduce overcapacity, for the same. It has a leading presence in several end-user industries, such as food and beverage, electronics, construction, and mining.
India is expected to become the fifth-largest manufacturing country globally by the end of 2020. Manufacturing giants, such as Siemens, GE, and Boeing, have either set up or are setting up new manufacturing plants in India as part of their expansion strategy. These trends indicate the growth in the adoption of industrial air compressors in the country.​According to the recent forecast of OPEC, for the first time in current projections, India is expected to stand as the single largest contributor to future energy demand, followed by China and other countries, standing in the product range of oil from 22 to 23 mboe/d.​ The establishment of these refineries and storage in seashore areas and areas of harsh climatic conditions is expected to push industrial air compressors' demand in the country.
However, due to the global coronavirus outbreak, some global primary food and beverage companies have faced delays in China's supply chain due to the delay in the production and export of these ingredients. Hence, crises like these, where China is the epicenter of COVID-19, are expected to hinder industrial air compressors' adoption due to a lack of production capabilities. Also, China's manufacturing activity experienced the lowest record rate in February 2020 due to the lockdown across the country, which led to the manufacturing operations' shutdown. The country's official measure of manufacturing activity, the Purchasing Manager's Index (PMI), dropped to 35.7 in February 2020, from 50 in January 2020.
Cr. https://mordorintelligence.com/industry-reports/industrial-air-compressors-markethttps://www.compressor-pump.com/5-main-types-blowers/