S-SERIES | SCREW VACUUM PUMPS
The S-VSI screw vacuum pump (sizes 100 and 300) represents modern, state-of-the-art dry running vacuum technology that is not only extremely energy efficient and reliable but offers a low life cycle costs. It is used in a variety of industrial applications such as drying and packaging. Elmo Rietschle screw vacuum pumps are primarily used in industrial applications across many different industries where clean, oil free vacuum is needed. They can also be combined with a vacuum booster in customized vacuum systems for very high suction capacities. General industrial applications such as packaging, drying and coating or vacuum furnaces are best served by our S-VSI range of pumps. These sturdy vacuum pumps requiring little maintenance and service are dry running and offer remarkably low life cycle costs. Food packaging and processing are typical areas which benefit most from this machine – especially when it comes to oxygen applications.
DRY RUNNING SCREW VACUUM PUMPS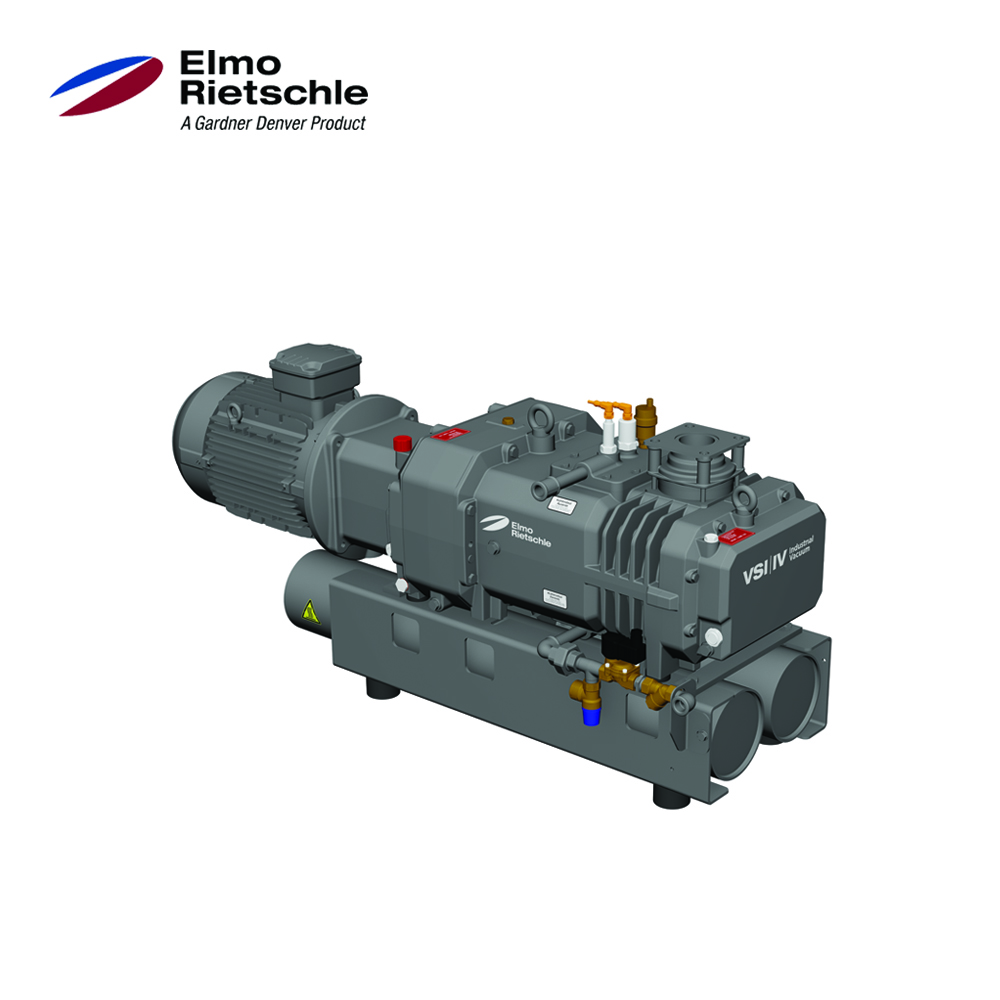 Technical Features
Volume flow 100 to 360 m³/hr
Volume flow 58.8 to 211.8 cfm
End vacuum 0.1 mbar (abs)
Advantages
Dry running, contact-free screw vacuum pumps.
Long service intervals thanks to oil-free operation.
Low life cycle costs.
No need for expensive and frequent oil changes.
Low running temperature due to the progressive graduation of the screw pitch.
Especially suitable for industrial applications like packaging or drying processes.
Can shorten cycle times in packaging applications.