Ideal for bespoke applications requiring the highest capacity and/or special requirements, Reavell's configured compressors offer a wide pressure, capacity, and speed range. Tailored for compressing industrial gasses, or for use as boosters, the lubricated design can be either air or water cooled, minimizing space without compromising performance. Reavell's multi-stage reciprocating piston compressors are engineered for bespoke applications that require the highest capacities and special features. Ideal of industrial gas applications, such as biogas and CNG, the V-Series is capable of providing over 400 bar(g) of continuously rated pressure, across 5 compression stages.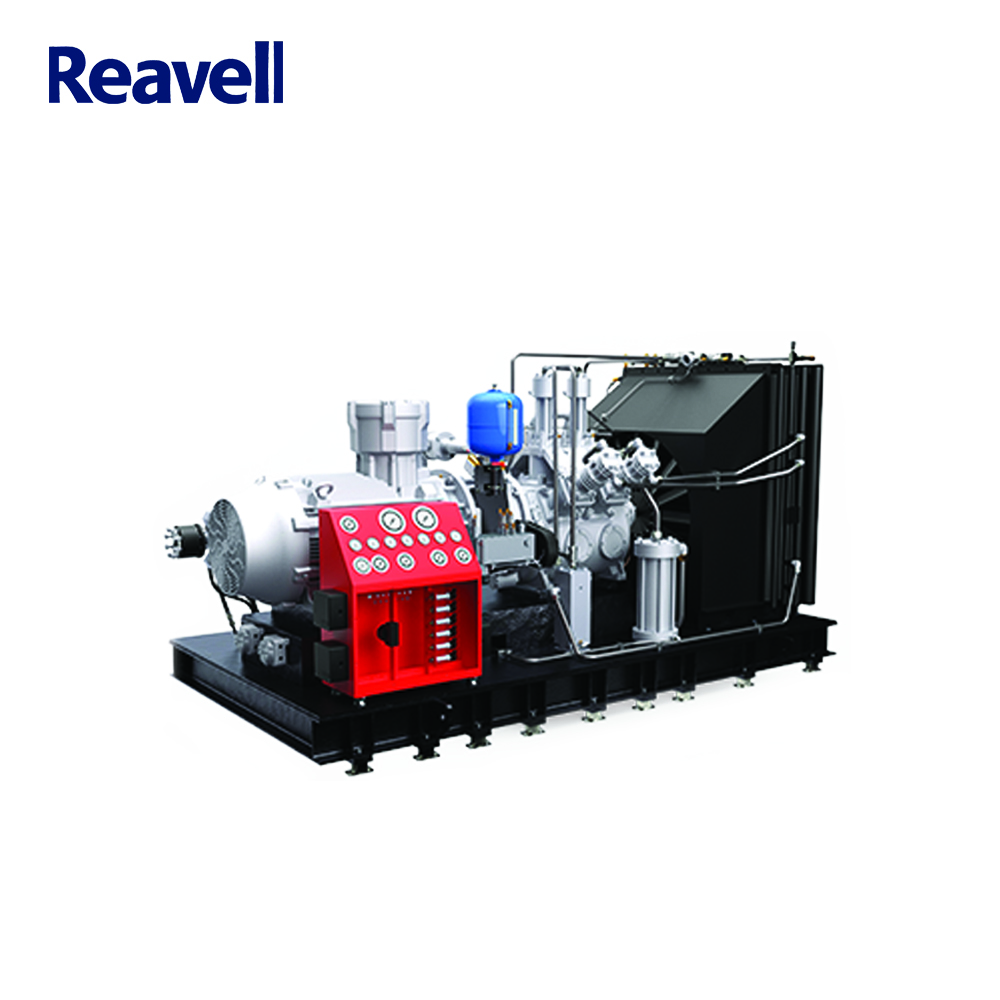 REAVELL CONFIGURED COMPRESSORS​
Featuring a lubricated design, the products can be configured with either direct or "V" belt drive motors ranging for 45kW to 300kW, reaching speeds of up to 1500 rpm. Elevated suction pressures of up to 16 bar(g) provide operators with the flexibility to maximize efficiency and expand capacity, at minimal cost.
Features
Can be configured for high flow or high pressure
Single-Acting (5442 & 5450) & Double-Acting (5460 & 5470)
Parts interchangeability streamlines maintenance & repair
Air or water cooled options available
Available with either a direct of "V" drive motor
Specifications
5442, 5450, & 5470
2 to 414 bar(g) working pressure
170 to 2600 m3/hr FAD
45 to 300 kW