The progressive cavity pump belongs to the group of rotary positive displacement pumps. These pumps are characterized by the presence of a "rotor" (rotating part) and a "stator" (fixed part). Inside the stator (comparable to a screw with two principles) the rotor moves (comparable to a screw with one principle), pushing the fluid through the mobile cavities that are created with the reciprocal movement. The product is then pumped without lamination, centrifugation or shock of any type. The number of stages of the rotor-stator unit determines the pressure that can be obtained: the range includes pumps up to 8 stages with pressures up to 48 bar. The diameter of the rotor determines instead the capacity of the pump that can operate between 0.1 and 400 m3/h depending on the models.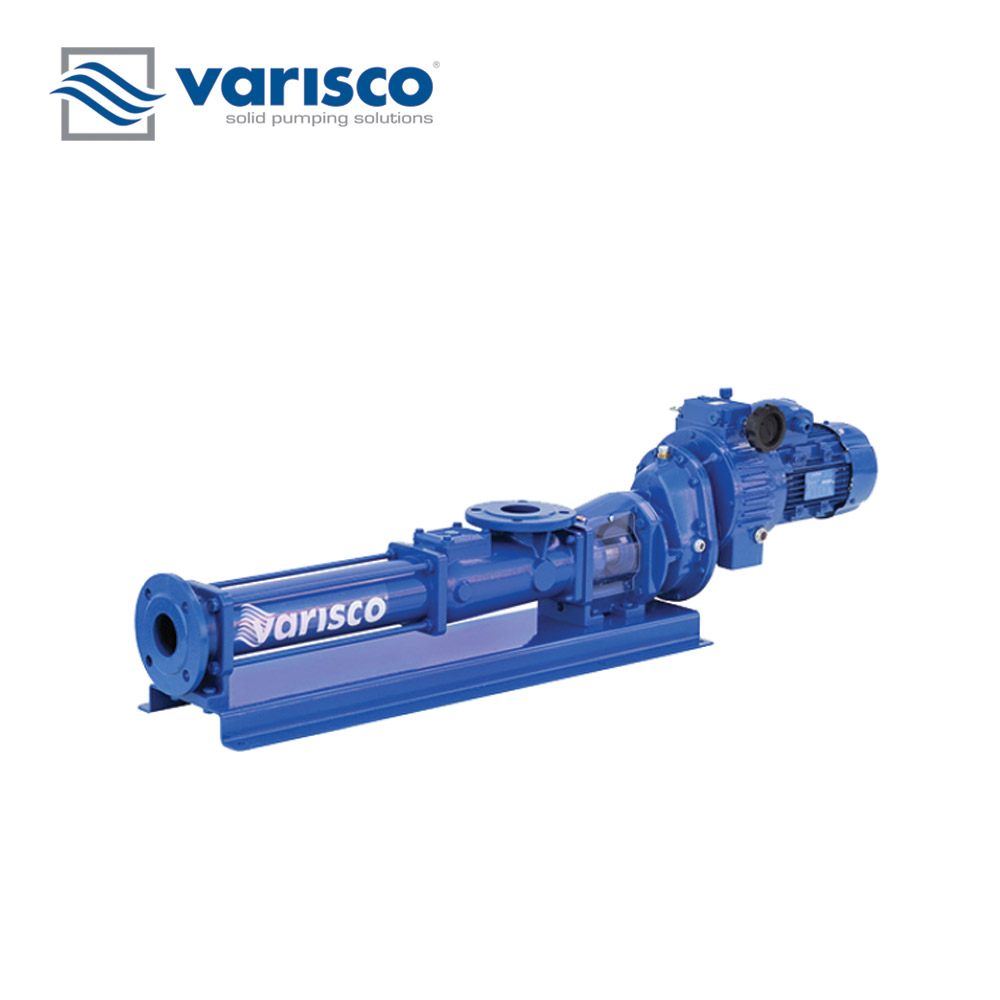 Progressing Cavity Screw Pumps
Progressing cavity screw pumps for liquids of any kind of viscosity that contain abrasives and a high percentage of solids or fibres. They are used in industrial plants.
Features
Flow: Up to 400 m3/h
Viscosity: Up to 1.000.000 [cPs]
Pressure: Up to 48 bar
Temperature: Up to 180°C
Advantages
Constant flow rate, proportional to the rpm and practically invariable with pressure.
Option of pumping fluids and slurries with suspended solids
Option of pumping at high pressures (up to 48 bar)
Self-priming. The high degree of vacuum that can be achieved makes fast self-priming possible at the maximum heights allowed by the physical conditions of the pumped liquid.