H-DRIVE HYDRAULIC GAS BOOSTERS
The Haskel H-Drive Booster has been designed to compress a wide range of gases safely, reliably and economically, meeting demands for high-pressure compression and other critical high-pressure gas boosting applications. H-Drive dramatically improves the most important aspects of handling gas at high-pressures. Constructed of materials recognized by leading regulatory agencies as the best for safe lifetime continuous operation, it delivers the highest flows and lowest maintenance cost ever in a hydraulic driven gas booster. It introduces interchangeable modular gas sections, with levels of safety and reliability in line with what you would expect from the world leader in high-pressure generation and containment. At the heart of the design is Haskel's proven experience in high pressure gas sealing and compression. The unique seal design delivers gas tight, non-contaminating compression. The unique specially designed seals are self lubricating and need no further lubrication ensuring the cleanliness of the gas.
H-DRIVE HYDRAULIC GAS BOOSTERS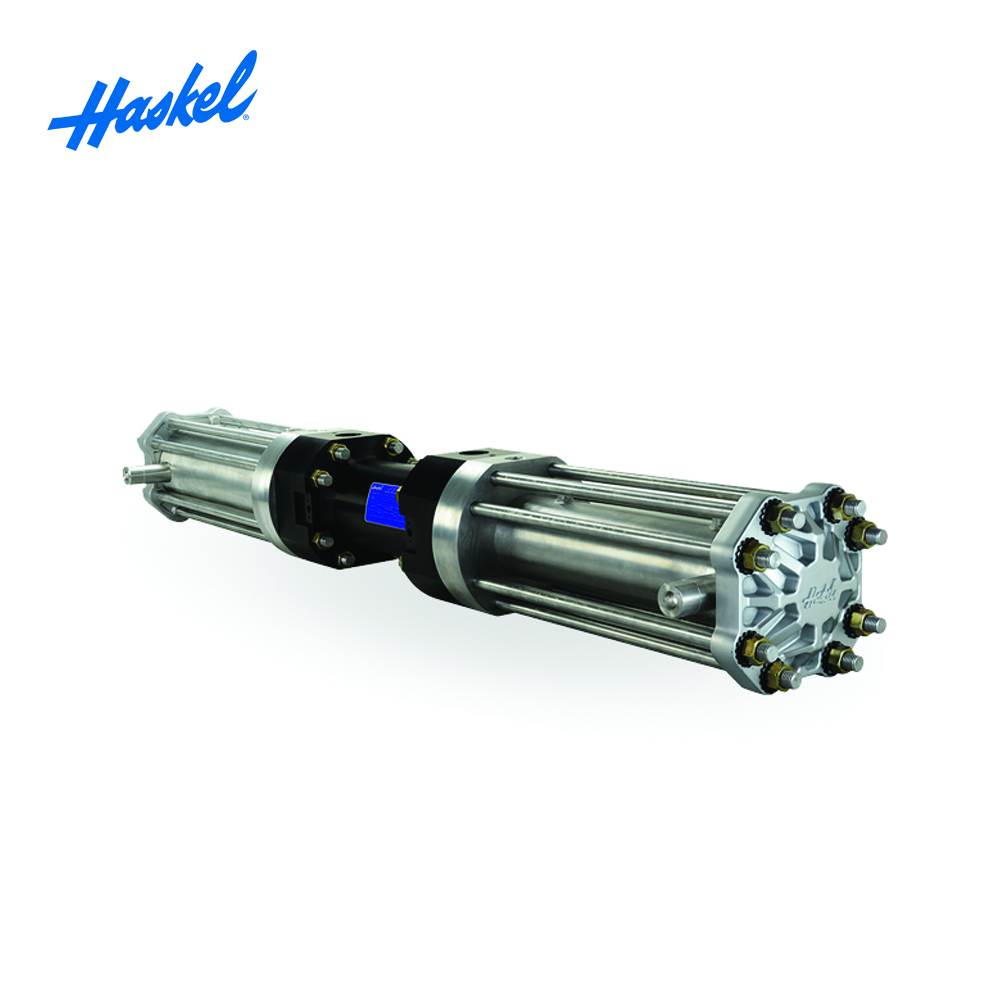 HASKEL HIGH-PRESSURE TECH
H-Drive is a technological evolution in gas compression from the experts who developed the first hydraulic driven gas booster over 65 years ago. Engineered to safely and reliability handle flows required for a wide range of critical, high-pressure gas compression and transfer needs, including hydrogen fuel cell applications.
Features
Designed specifically for high pressure gas applications with a wide range of gases
Hydrogen compatible materials resist hydrogen embrittlement
Meet Hydrogen fueling station requirements with minimum number of boosters
Robust design suitable for continuous heavy-duty applications
Modular design. 3 interchangeable gas sections yield 6 configurations
Leak free, non-contaminating compression
Ease of maintenance – Requires no lubrication and minimal cleaning
More economical than diaphragm compressors
No Start/Stop issues
Available as a turnkey booster compressor station or as booster modules for seamless incorporation into OEM packages.
Service and support available through a global service network.
ATEX certified as standard
CE marked