LDP, LDP-X pumps are used primarily for handling clean or slightly abrasive media. The liquid should not contain any coarse or highly abrasive solids in order to prevent operational problems and premature wear. Where necessitated by the operating conditions the pump. The suction and discharge flanges are according to DIN 2501 PN 10 or 16. All pumps are dynamically balanced according to ISO 1940 class G 6.3 and impellers are hydraulically balanced. Due to the pump design the complete bearing assembly including impeller and shaft seal can be dismantled without removing the volute casing from the pipe system (back-pull-out system).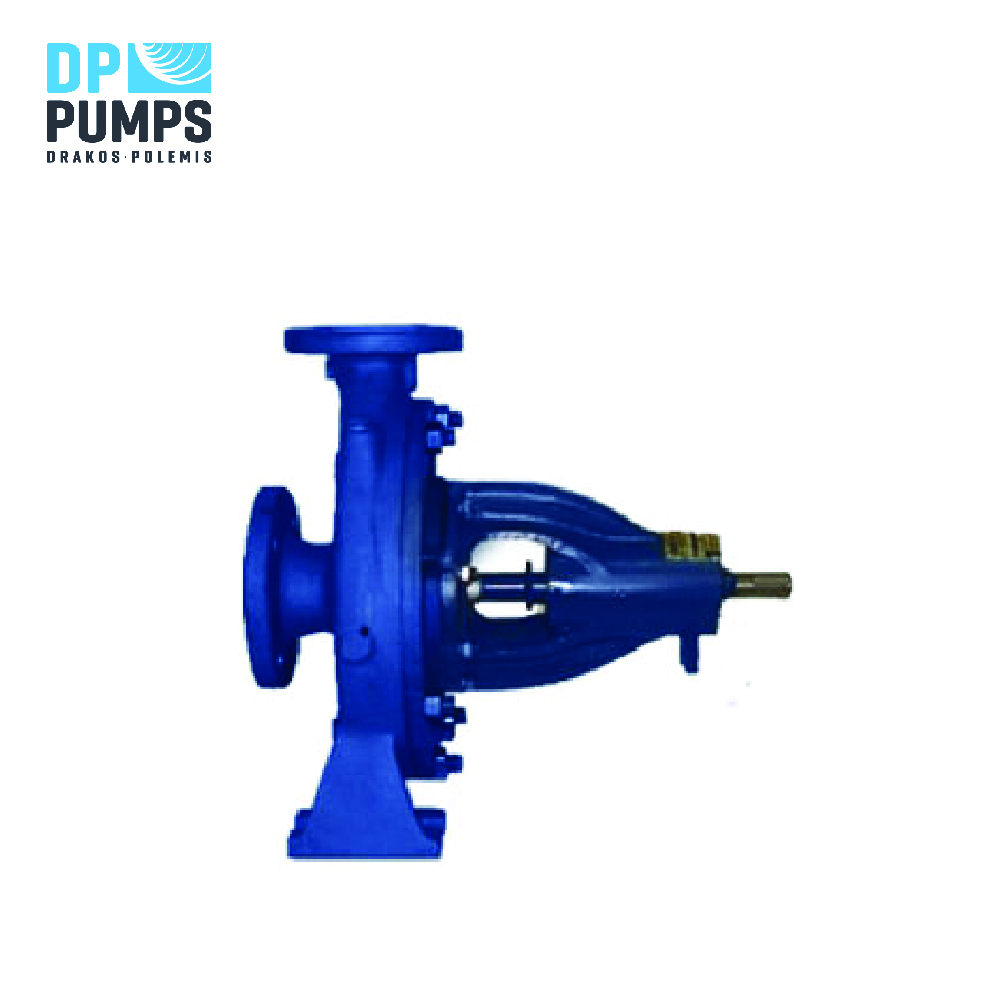 END SUCTION PUMPS (LDP & LDP-X SERIES)
The components are factory-standardized. The major components of the horizontal LDP, LDP-X range are also used in the vertical configurations for dry or wet sump installations and to some extent for the vertical floor mounted and close coupled mono-bloc types DP-block. Pumps of the LDP, LDP-X series are horizontal volute casing centrifugal pumps. The principal dimensions and performance data of LDP type comply with DIN 24255. LDP-X type is outside of the official DIN-Norm. Dimensions can differ from other suppliers.
Operation Data
LDP Series
Capacity: up to 550 m³/hr
Head: up to 100 m
Temperature: up to 110°C with packing gland and up to 140°C mechanical seal
Working pressure: up to 16 bar
LDP-X Series
Capacity: up to 1500 m³/hr
Head: up to 150 m
Temperature: up to 110°C with packing gland and up to 140°C mechanical seal
Working pressure: up to 16 bar
Applications
Water supply
Industrial
Irrigaion
Cold / hot water
Oils
Cooling
Fire fighting systems
Marine– special Construction