Rotary vane vacuum pumps offer a simple design that ensures the reliability and the durability required in the vacuum industry. The performance of Kinney rotary vane vacuum pumps have been optimized to provide even deeper vacuum levels than before. Most models can achieve ultimate pressure levels near 0.1 mbar. For more information, call 02-168-3193-5 #109 or add Line ID: @multiphase (available 24 hours a day)
ROTARY VANE VACUUM PUMPS​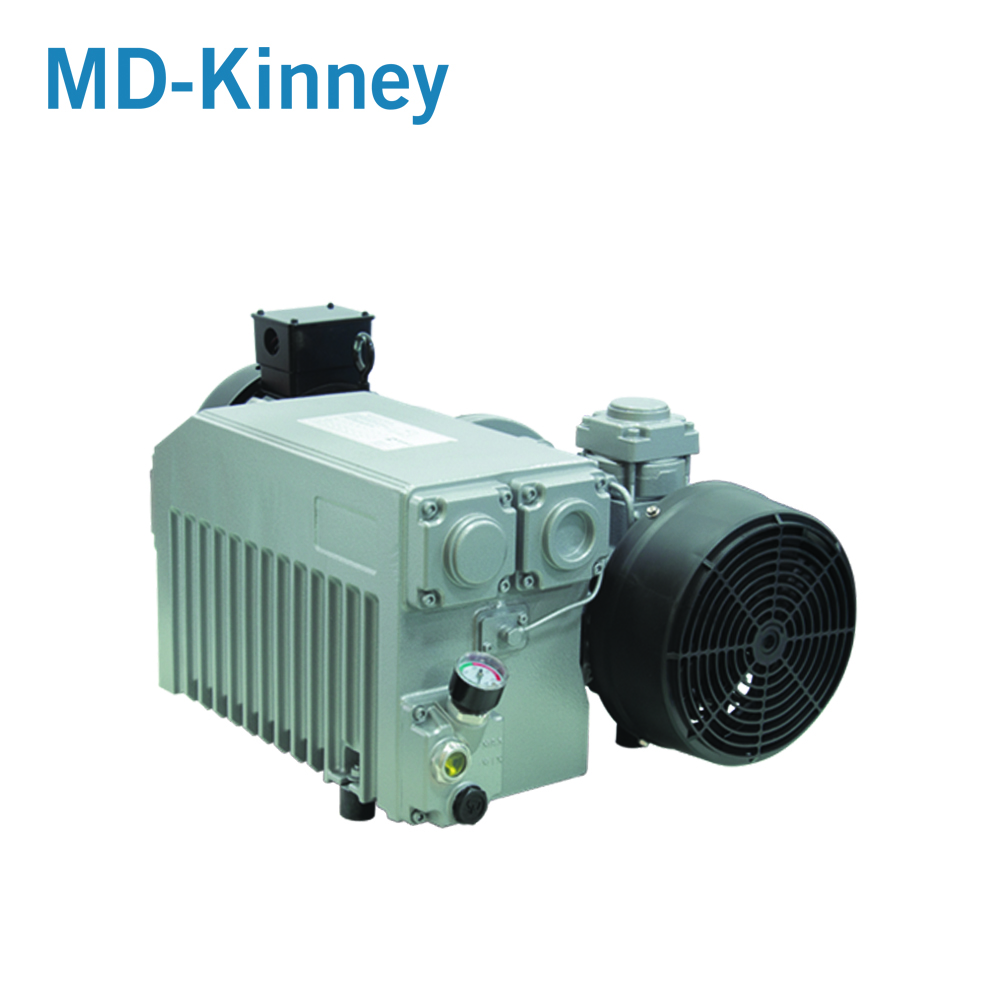 Oil-Flooded Rotary Vane Vacuum Pump - KVA
KVA oil-flooded, multi-vane vacuum pumps are single stage, air cooled and direct driven. This simple design ensures the reliability and the durability that is required in the vacuum industry. The performance of the KVA rotary vane vacuum pump has been optimized to provide even deeper vacuum levels than before. Most models can achieve ultimate pressure levels near 0.1 mbar.
Features
Simplistic in design, rugged in construction
Built to run in the most severe of industrial conditions
Unique design allows pump to operate flooded, without damage
Flat power curve over entire vacuum range prevents motor overload
No contact between operating components in the casing
Pull down to 29" Hg – 25 Torr (33 mbar a)
Increased water handling capability prevents heat build-up, extending single mechanical seal life
Reduced stress on motor shaft and bearings
Available in stainless steel, bronze, or cast iron (A200 & A300 models available in cast iron)
Compact, close-coupled design eliminates need for interstage manifold or motor alignment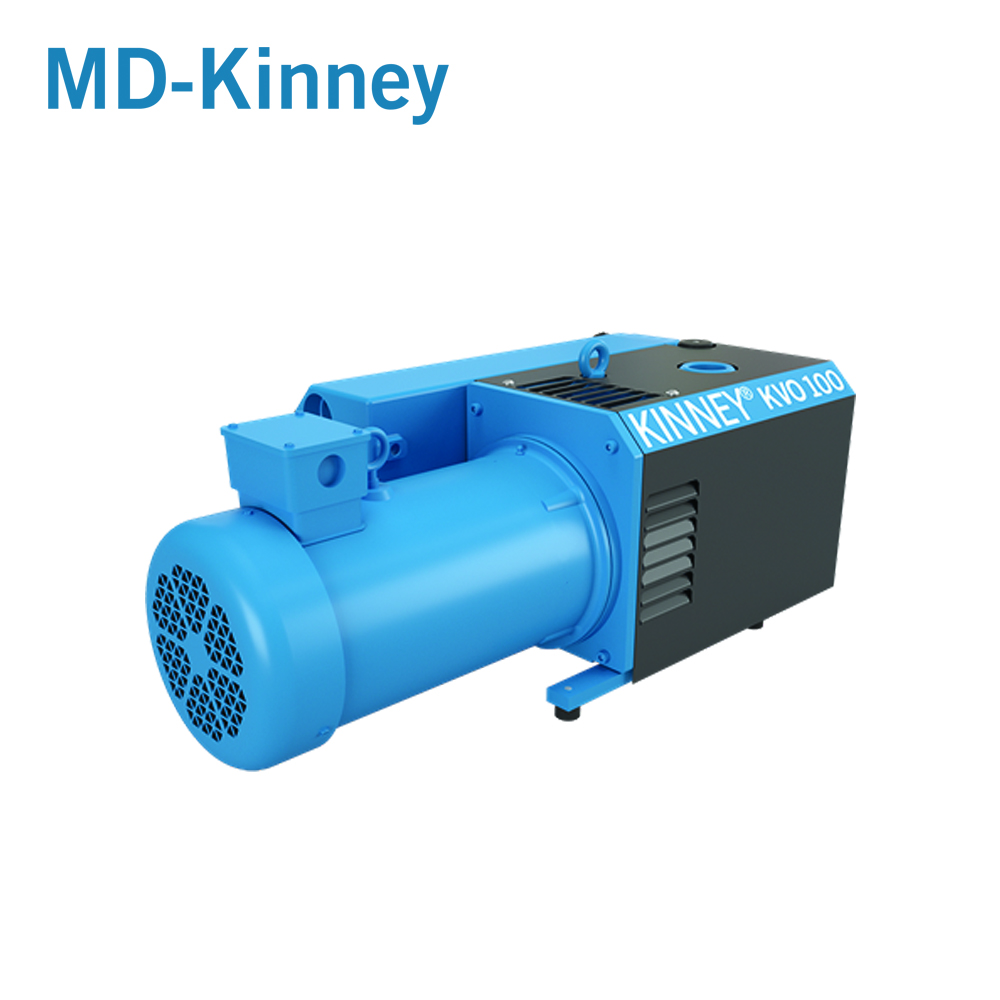 Oil-Sealed Rotary Vane Vacuum Pump - KVO
The KVO vane series serves a variety of applications where high-volume air is required in applications up to 0.375 Torr (with gas ballast) for continuous operation. The KVO Series is an oil-sealed, multi-vane, single-stage, air cooled, and direct-driven vacuum pump. This design is rugged and durable with a heavy-duty construction for continuous duty applications. Oil sealed rotary vane vacuum pumps are simple, quiet, and efficient, offering a very attractive $/CFM ratio when compared to other technologies. There are several model options across the Kinney vane pump product portfolio with capacity ranges from 35 to 903 CFM.
Features
Easy Maintenance: Oil separator elements are easily replaced and are accessible from the pump exterior. No special tools are required making it quick and easy to service.
NEMA Premium Motor: High efficiency NEMA framed motors are compatible with variable speed drives.
XD Versions Available: Increased vapor tolerances and improved resistance to solvents.
Low Noise: Advanced cylinder and cover designs allow sound levels to be as low as 67 dB(A) for quiet operation.
Air Cooled: Includes an over-sized pump cooling fan linked to the drive motor as well as vent cover openings to keep the unit cool and extend the life of the pump.
Standard Gas Ballast Valve: Equipped with gas ballast valve open to allow water vapor handling without needing to purchase added accessories.
Premium Oil Separator System: Ensures that the discharge air from the pump is virtually oil-free. This system removes 99.997% of oil from the air stream.
Highly Efficient: Low power consumption for optimal performance makes the KVO oil sealed rotary vane an energy efficient vacuum solution.
Ultimate Vacuum Down to 0.375 Torr: Ultimate vacuum down to 0.375 Torr (with standard gas ballast) / 0.075 Torr (without gas ballast) to support your application.
Continuous Duty Operation: Designed for continuous duty applications requiring 24/7/365 operation.
Lifting Eyebolt: Lifting eyebolt for easy transport and placement. The pumping unit can be lifted and removed from the pump assembly frame and easily repaired during service intervals.
Small Footprint: Compact design to fit into nearly any space, reducing required floor space.
Long Life Vanes: Durable composite resin vanes on models KVO50 to KVO400. Models KVO500 and above utilize aluminum vanes.