SINGLE-STAGE END SUCTION PUMPS (LDP SERIES)
Erik Pump provide effective products that manufactured from materials according to the highest international industry standards. Our pump are various types according to usage including Vertical Turbine Pumps, Submersible Axial Flow Pumps, Split Casing Centrifugal Pumps, Horizontal Centrifugal Pumps, Single-Stage End Suction Pumps etc. Consequently, we are therefore a brand which recognized and trusted by both public and private customers. For more information please call 02-168-3193-5 #109 or Line ID: @multiphase
SINGLE-STAGE END SUCTION PUMPS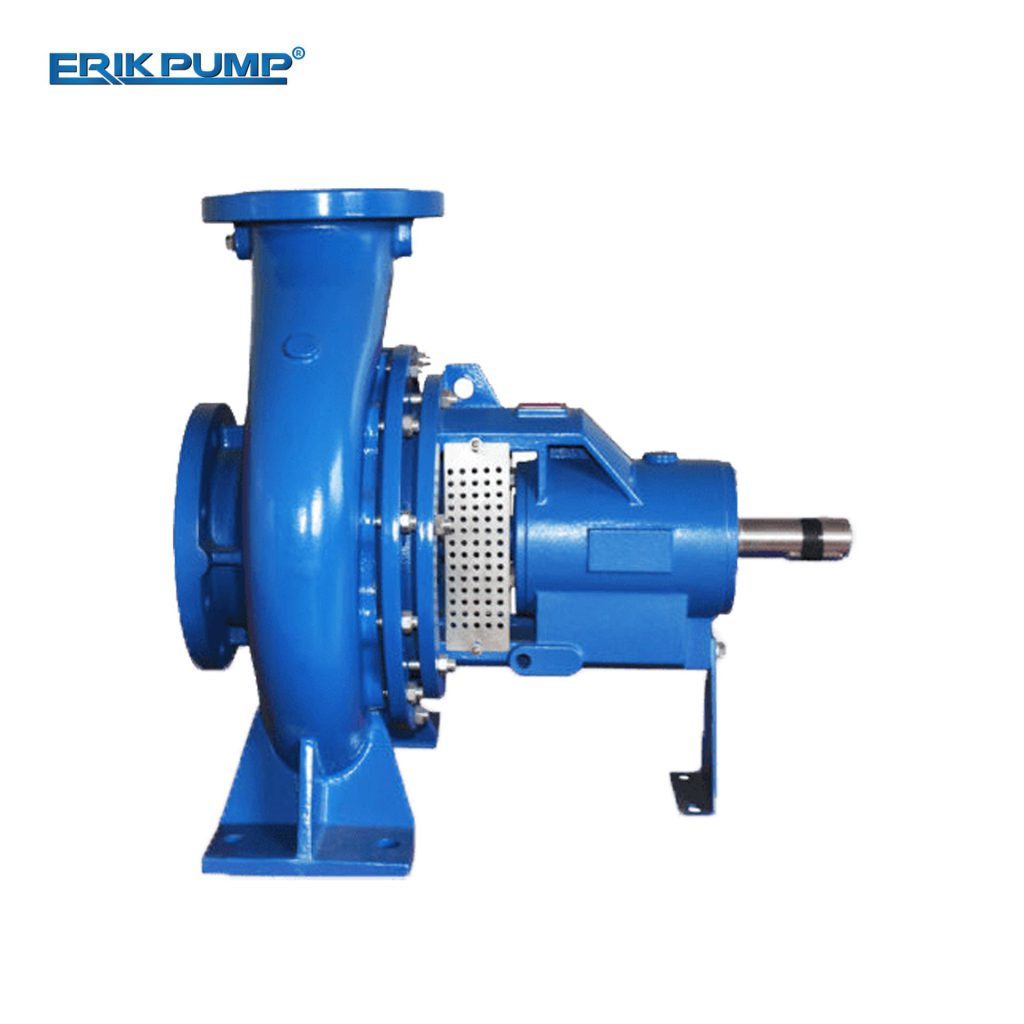 LDP SERIES - SINGLE-STAGE END SUCTION PUMPS
LDP Series single-stage end-suction horizontal centrifugal pumps are made by way of improving the design of NT series horizontal centrifugal pumps of ALLWEILER PUMPS company with the performance parameters identical to those of NT series and in line with the requirements of ISO2858. The products are produced strictly according to the relevant requirements, so they have a stable quality and reliable performance and are the brand-new ones instead of model ES horizontal pump, model DL pump etc. ordinary pumps. They are divided into basic type, A B C cutting type etc. in more than 250 specifications and with a flow 3 range of 3.5-1400 m³/h and a head range of 3-140 m.
Technical Data
Capacity: 3.5-1400 m³/h
Head: 3-140 m.
Max Working Pressure: to 1.6 MPa
Proper Medium: Pure-Water
Features
Max. Working pressure of pump system is 1.6 MPa, that is to say the pressure at the suction + the stroke 1.6 MPa, the pressure in static tests is 2.5 MPa, please notify the pressure for the system at work when ordering and it should be otherwise noted if the said pressure is larger than 1.6 MPa so as to use cast steel material for the over-flow and joint parts.
Proper Medium: the medium for pure-water pumps should have no corrosive liquid and the volume of non-melting medium solid should not be over 0.1% of the unit volume and the graininess less than 0.2 mm. Please notify at order if the medium to be used with small grain.
Applications
LDP series horizontal centrifugal pump is used to transport pure water and other liquids of the similar physical nature as pure water and suitable for water supply and drainage in industries and cities boost water-feeding of high buildings garden irrigation fire-fighting boost remote mater-transportation warming cold-hot water circulation and boost in bathrooms, and equipment completingas well. The temperature of the used medium is under 1400ºC.