SPLIT CASING CENTRIFUGAL PUMPS (ASN & ASNV SERIES)
Erik Pump provide effective products that manufactured from materials according to the highest international industry standards. Our pump are various types according to usage including Vertical Turbine Pumps, Submersible Axial Flow Pumps, Split Casing Centrifugal Pumps, Horizontal Centrifugal Pumps, Single-Stage End Suction Pumps etc. Consequently, we are therefore a brand which recognized and trusted by both public and private customers. For more information please call 02-168-3193-5 #109 or Line ID: @multiphase
SPLIT CASING CENTRIFUGAL PUMPS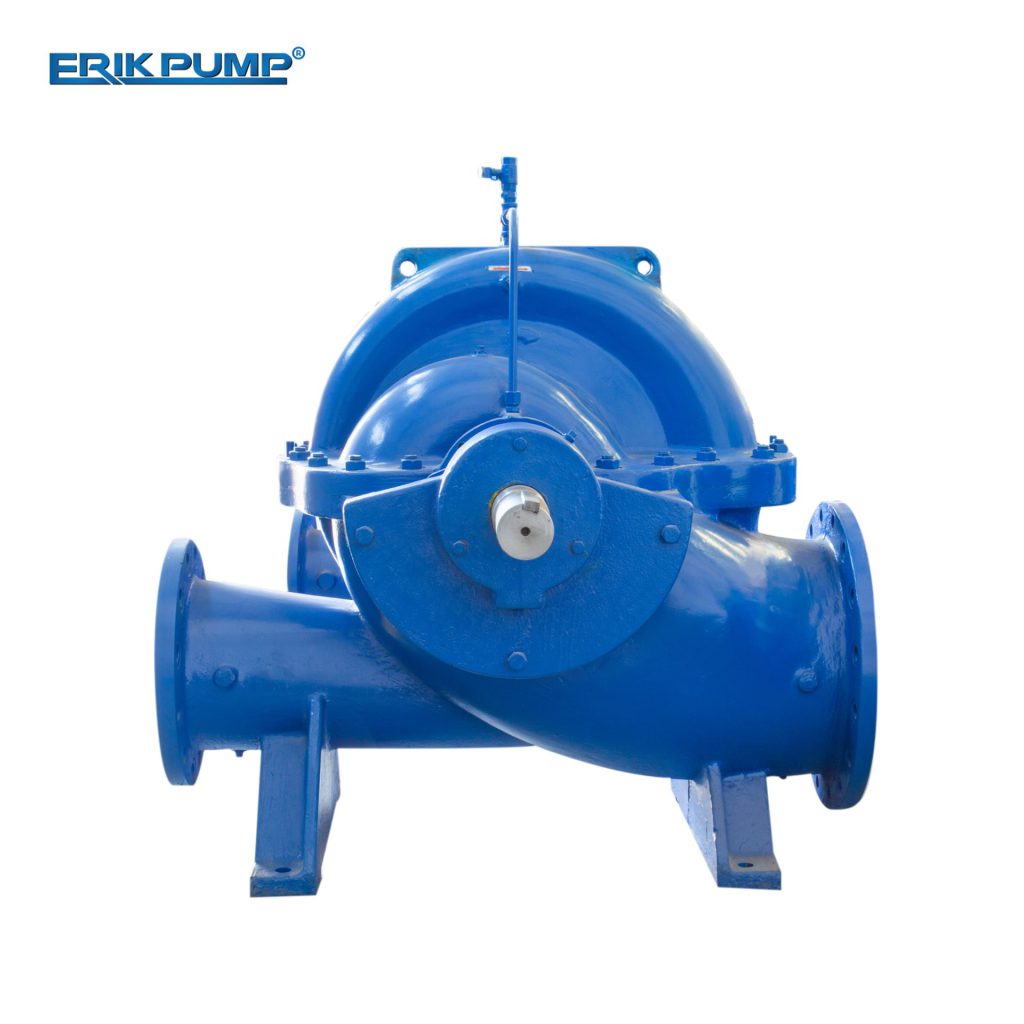 ASN & ASNV SERIES - SPLIT CASING CENTRIFUGAL PUMPS
Model ASN and ASNV pumps are single stage double suction split volute casing centrifugal pump is the new generation of high performance single stage double suction centrifugal pump, mainly used for water plant, air conditioning, water recycling, heating systems, and high-rise building water supply, irrigation and drainage pumping stations, power plants, industrial water supply system, Fire systems, shipbuilding industry, and other places of fluid transmission.
Technical Data
Diameter: DN 80-800 mm.
Capacity: Up to 8000 m³/h
Head: Up to 230 m.
Pressure: Up to 2.5 MPa
Liquid Temperature: Up to 105ºC
Temperature Range: -320ºC~140ºC
Working Temperature: <105ºC
Features
Model SLO and SLOW pumps are single-stage double-suction split volute casing centrifugal pumps and used for liquid transportation for water works, air-conditioning circulation, building, irrigation, drainage pump station, electric power station, industrial water supply system, fire-fighting system, shipbuilding and so on.
Applications
Compact structure nice appearance, good stability and easy installation.
Stable running the optimally designed double-suction impeller makes the axial force reduced to the minimum and has a blade-style of very excellent hydraulic performance, both internal surface of the pump casing and the impeller's surface, being precisely cast, are extremely smooth and have a notable performance vapor corrosion resisting and a high efficiency.
The pump case is double volute structured, which greatly reduces radial force, lightens bearing's load and long bearing's service life.
Bearing use SKF and NSK bearings to guarantee a stable running, low noise and long duration.
Shaft seal use BURGMANN mechanical or stuffing seal to ensure a 8000h non-leak running.
Flange standard: GB, HG, DIN, ANSI standard, according to your requirements.