Solberg designs and manufactures high-efficiency oil mist eliminators (OME) to capture oil mist and particulate emissions from turbomachinery and engines. Browse our powered and static vent oil mist eliminator systems, some of which include oil demister pads for pre-separation in heavy-oil load applications. Both Solberg's SME and CV series optimize equipment performance, contribute to safe and clean work environments, and reduce costly repairs and maintenance. If you have any questions about either kind of mist eliminators or separators, don't hesitate to reach out to our team. For more information, call 02-168-3193-5 #109 or add Line ID: @multiphase (available 24 hours a day)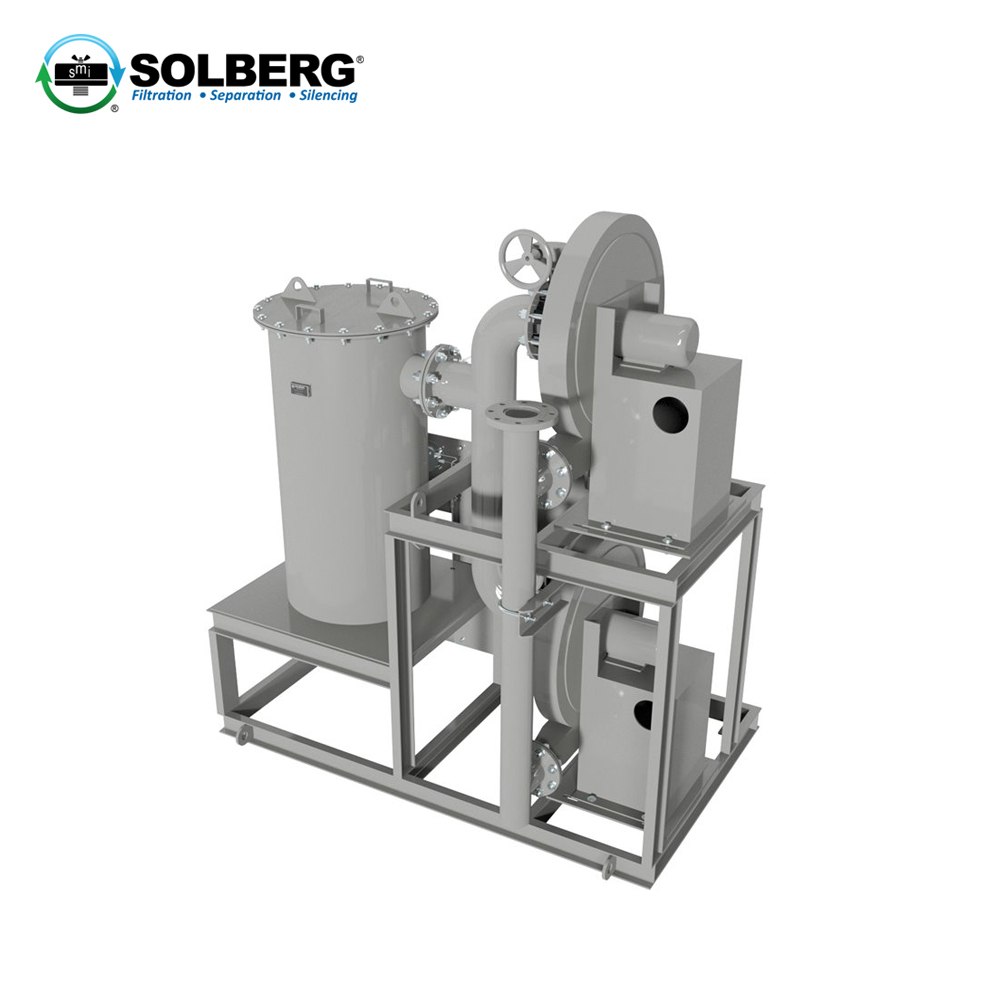 BAE/FAE Series - Engineered to Order
Our Vacuum Assisted Oil Mist Eliminators are designed for field upgrades and new reciprocating engines and turbine installations around the world. Our high efficiency filtration systems eliminate vented oil mist emissions while controlling engine pressure in crankcases and turbine lube oil reservoirs. We offer vapor extractor and static options based on application requirements.
Features
Eliminates visible oil mist emissions
High efficiency and long lasting replaceable coalescing elements
Industrial grade powder coat carbon steel 
Drain ports for oil recovery
Control valves for precise pressure regulation
Large assortment of motor options (Explosion proof, ATEX, etc.)
Integrated vacuum relief for motor protection
Applications
Reciprocating Engines: Stationary & Marine
Gas & Steam Turbines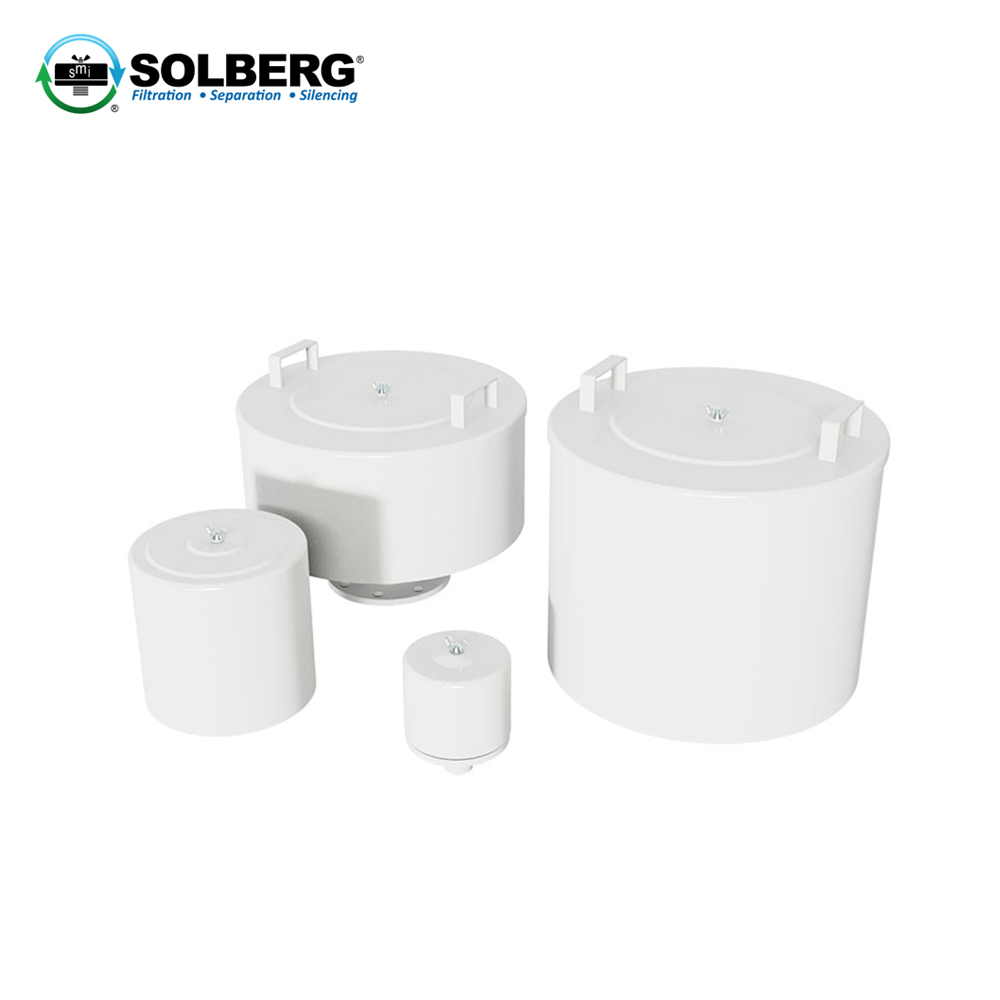 CV Series: Static Vent Oil Mist Eliminators
Static Vent Breathers (Crankcase Breathers, Gearbox Breathers, Static Demisters) eliminates oil mist visible emissions vented from gearboxes, crankcases and oil reservoirs while preventing excess pressure.
Features
High efficiency fiberglass filter elements: 99.97% removal efficiency for 0.3 µm oil mist
Eliminates visible vented oil mist emissions
Corrosive resistant powder coat carbon steel
Compressor, Turbine, Gearbox, Engine Applications
Contact factory for specific flow and sizes
Low back pressure filter element design: Pleated and wrapped fiberglass options
Vents for oil reservoirs, crankcases, bearings, direct dire coupling enclosures
Specifications
Temperature (continuous operating) 68°F (20°C) to 180°F (80°C)
Extensive flow ranges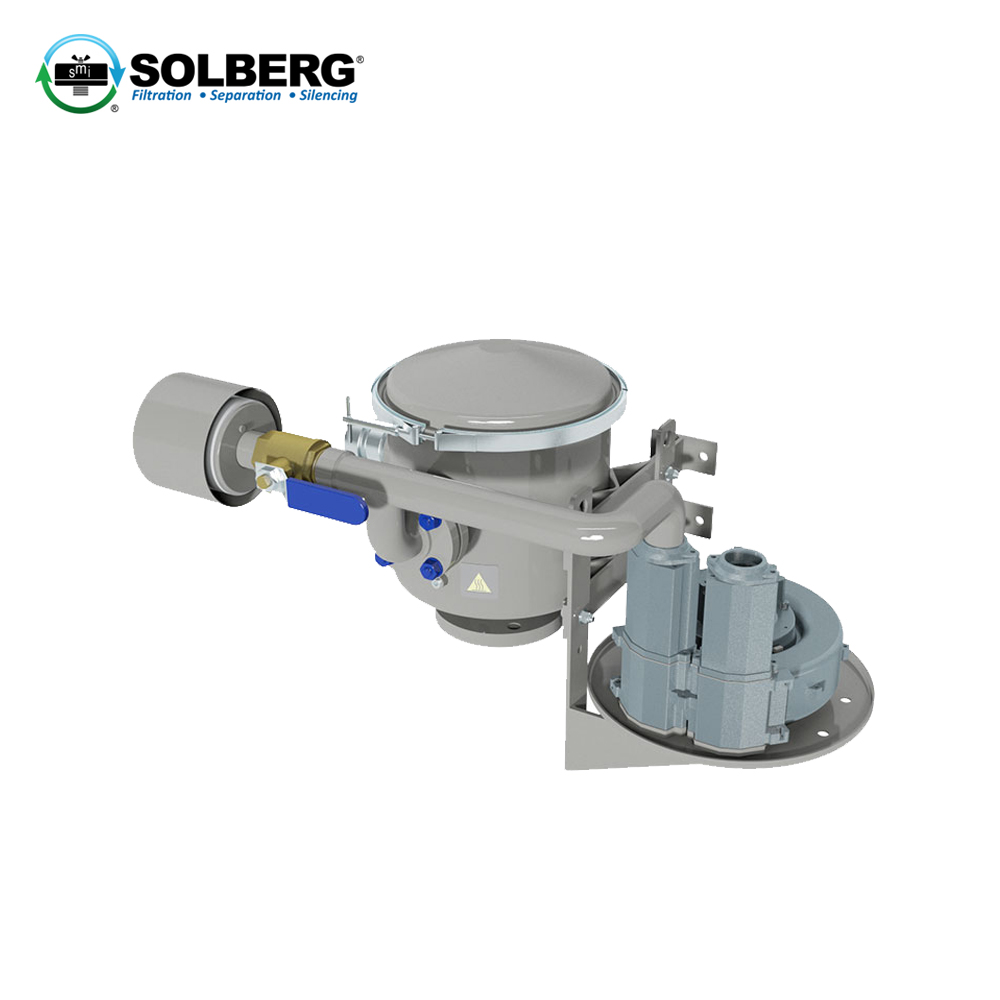 SME Series - Standard Offering
Solberg's SME Series is the standard line of blower assisted oil mist eliminators.  The SME series is a modular configuration  designed to be highly effective, economical, and readily available. Solberg designs and manufactures high efficiency oil mist removal systems to capture oil mist and particulate emissions from turbo machinery and engines.  Solberg's SME series optimizes equipment performance, offers a safe and clean work environment, and reduces costly repairs and maintenance.
Features
Eliminates visible emissions  (99.97% efficient for 0.3 micron oil mist)
High performance replaceable coalescing elements offer long life
Flow ranges from 20-175 CFM (34 – 297 m3/h)
Vacuum level control valve for precise vacuum regulation
Integrated vacuum relief valve for motor protection
Drain port for oil recovery 
Pressure differential taps
Motors for both Standard EU and North American Voltages
Rugged carbon steel construction 
Industrial grade powder coat finish